What Do Cash Management Consultants Do?
Businesses thrive on making profits, and a lack of adequate cash to run normal business operations may deter a company's ability to finance its business operations, thus missing business growth and sustainability. The expert plans for cash in/out flows. She determines the minimum cash requirements and saves the company from having excessive physical cash. She helps organizations to pre-determine cash outflow requirements thus saving the company from failure to meet obligations.
By planning and following cash flows, the cash management specialist aids normal business operations as well as financing and investing activities. She plans for operational expenses including payment of salaries, making purchases or paying suppliers, paying for utilities and planning for immediate and long-term payment obligations.
Practical Use Cases
Most In-Demand Services of Cash Management Consultants
Liquidity Management
Understand your company's current cash management and expand your liquidity capacity.
Cash Flow Analysis
Streamline AR and AP management to effectively track the sources and uses of cash across your business.
Financial Benchmarking
Establish best-in-class processes to set high standards in financial operations after restructuring your business.
Cash Modeling
Establish a robust cash model to act on the current crisis phase, forecast immediate action and move towards stabilization.
Contingency Planning
Determine clear courses of action and possible alternatives to reduce costs and ensure effective cash management.
Treasury Management
Identify setbacks caused by inefficient uses of cash and reestablish effective cash flows.
Why Hire Cash Management Consultants?
Ever since the usage of cash for exchange of goods and services, the need to recognize cash as the center-bolt that holds most, if not all, business operations together is crucial. Businesses need to have a keen eye to their cash management in order to maintain a healthy liquidity position that will sail them through planned cash transactions, as well as contingencies. Hiring a Cash Management consultant helps in the following ways:
Managing daily cash operations: He plans for the daily, weekly, and monthly cash requirements and executes payments. Maintains a minimum cash float for contingencies. As manager of cash flow, he prepares and follows the cash flow projection statement, which gives him insight to plan for adequate minimum cash requirements for normal business operations. Guided by authorization from higher authorities, he verifies signatures, monitors, and controls cash receipts and disbursements.
Liquidity Management: For a business to operate efficiently, it should be able to determine and plan for its immediate and long-term cash requirements. The consultant helps organizations to determine its ability to pay bills in a timely manner. The expert knows the best of analyzing the company liquidity position in order to avail short-term financiers with reliable information concerning credit worthiness. The consultant therefore advises on the importance of holding an adequate amount of cash, and how leveraging cash requirements with obligations helps sustainability and continuity.
Cash Flow Analysis: The Cash Management specialist advises management on the importance of tracking the cash inflows and outflows. Using data supplied by the AR and AP departments, the consultant plans for effecting payments to suppliers, and demanding payments from customers. He uses findings from the cash flow analysis to save the organization from having less or no cash to meet operational, financing, and investing requirements. He uses expert knowledge to determine the relationship between profit and loss figures and cash flow analysis. By doing so, he points out to management that cash flow statistics is more crucial in operational efficiency.
Treasury Management: The Cash Management specialist advises management on the best practices concerning management of the firm's liquidity and uses statistics to save the company from mitigating operational, financial, and reputational risks. He advises on cash collections, payments, investments, and financing activities.
Consultport's highly experienced and carefully handpicked Cash Management consultants are equipped with relevant skills to plan, manage, and advise on cash management best practice that can save a company from a poor liquidity position.
Hiring Cash Management Consultants through Consultport is Simple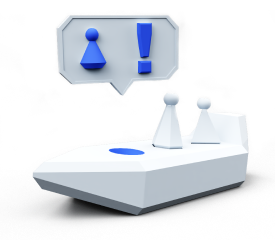 Speak with One
of Our Experts
A Consultport manager will work with you to understand your business and project needs.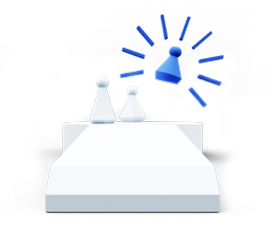 Choose Your
Favorite Candidate
We'll propose handpicked Cash Management Consultants for your project. Our average time to match can be as fast as 48 hours.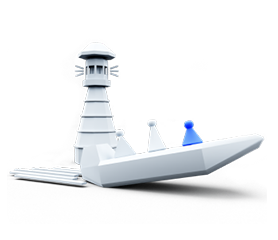 Start
Your Project
Work with your new Cash Management Consultants. We take care of the admin work and are always there for you with personal support.
FAQs
1. What makes Consultport Cash Management Consultants different?
Consultport takes pride in the detailed screening process that enables us to match you with candidates of the highest caliber. Our expert pool is chosen based on experience, personal interviews, and references. What does this mean for you? Handpicked consultants with thorough know-how for your needs.
2. Is hiring Cash Management Consultants through Consultport in less than 48 hours possible?
In most cases, we can propose a potential candidate within a few working days. It depends on the complexity of the request and the time availability of the consultants. We are always committed to providing you with suitable candidates as fast as possible.
3. What does the "no-risk, pay only if satisfied" mean when I search for Consultport Cash Management Consultants?
We are always fully committed to providing you with the highest service. Therefore, when you need Cash Management Consultants, we offer you the request, search, and proposal stages completely free of charge. Every consultant has a different rate, which we communicate to you, with no strings attached.
Cash Management Consultants are in High Demand
Have a Look at our Blog Articles
Get Informed About Trends, Industry News and Learn from Experts' Tips and Tricks