What Do ERP Implementation Consultants Do?
ERP implementation specialists analyze a company's business requirements and objectives and recommend ERP solutions that meet those requirements. They work closely with cross-functional teams within the company to ensure that correct configuration and data structure parameters are met during the ERP implementation process. Leveraging their expertise, they ensure the ERP rollout schedule is kept, and that project outcomes meet set objectives.
They also recommend business process enhancements that can help the company achieve more with ERP resources. Moreover, they play a crucial role in maximizing user acceptance through user acceptance testing (UAT), staff training workshops, and developing and publishing ERP procedure documentation to the company knowledge base.
Practical Use Cases
Most In-Demand Services of ERP Implementation Consultants
ERP Reporting Diagnostic
Unlock key insights into your ERP system performance with actionable recommendations for improvement.
Technology Diagnostics
Compare your ERP system's technology with the technological state-of-the-art and derive actionable recommendations for improvement.
Technological Architecture Design
Design an IT architecture that fits your company's needs
Digital Database Harmonization
Harmonize your databases and allow for multimodal usage
Change Management
Develop new communication methods among the employees which promote acceptance of the new ERP system and is aligned to the company's strategic vision.
Program Customization
Customize modules to adjust them to your needs
Why Hire ERP Implementation Consultants?
Hiring ERP implementation consultants guarantees a successful ERP implementation because they bring extensive knowledge and hands-on experience working with specific ERP solutions. ERP implementation specialists apply these capabilities to projects where companies are introducing a new ERP solution and therefore need expert help in kicking things off. They also solve specific ERP needs, like testing and troubleshooting ERP software during the implementation process. Companies also benefit from the consultants' ability to do capacity building of internal technical teams and end-users through workshops and training boot camps.
Moreover, these consultants offer crucial insights and support in the following areas:
System Selection and Installation
They help companies navigate the complex and often-challenging processes of selecting an ERP software solution from a galaxy of choices. Through requirements rationalization and extensive research, they recommend a shortlist of top contenders. Once a winner is selected, the ERP implementation engineer undertakes the installation process during which they may also assist in identifying and securing critical ERP system software dependencies like hardware and network and database infrastructure.
Data Integration, Testing, and Validation
ERP implementation consultants also apply their skills to the data importation process by connecting internal and external data sources to the ERP software system. Since this is a mission-critical step that determines the usability of the new system, working with an experienced ERP implementation specialist is crucial. Working closely with internal teams, they test and validate data imported into the new system to ensure it meets configuration, conversion, and transmission requirements.
User Training and Procedure Development
ERP implementation consultants undertake user training and procedure development, essential steps that ensure the new system attains a critical level of adoption. Training programs may include departmental workshops, training videos, and webinars. They also undertake procedure development activities, an essential activity that provides day-to-day users with procedural documents on how to use the system, troubleshoot common issues, and achieve higher productivity through the efficient use of available features.
Cutover and Follow-through Support
ERP implementation consultants manage the cutover phase of ERP implementation, ensuring all aspects of the system work, and troubleshooting any issues that may arise. Companies benefit from working with ERP implementation specialists because they can maintain an eye on the new system as end-users start using it. They also assist in the follow-through phase that deals with issues that may arise, both system-related and user-related, solving them through continual validation and verification of proper operation and ongoing user training and support, respectively.
Hiring ERP Implementation Consultants through Consultport is Simple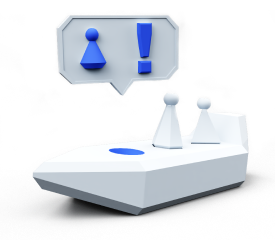 Speak with One
of Our Experts
A Consultport manager will work with you to understand your business and project needs.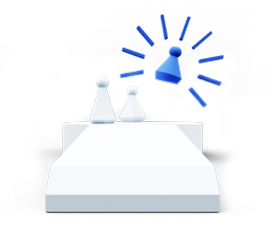 Choose Your
Favorite Candidate
We'll propose handpicked ERP Implementation Consultants for your project. Our average time to match can be as fast as 48 hours.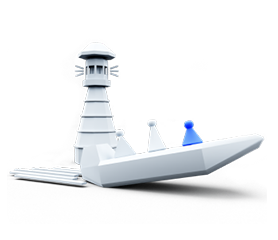 Start
Your Project
Work with your new ERP Implementation Consultants. We take care of the admin work and are always there for you with personal support.
FAQs
1. What makes Consultport ERP Implementation Consultants different?
Consultport takes pride in the detailed screening process that enables us to match you with candidates of the highest caliber. Our expert pool is chosen based on experience, personal interviews, and references. What does this mean for you? Handpicked consultants with thorough know-how for your needs.
2. Is hiring ERP Implementation Consultants through Consultport in less than 48 hours possible?
In most cases, we can propose a potential candidate within a few working days. It depends on the complexity of the request and the time availability of the consultants. We are always committed to providing you with suitable candidates as fast as possible.
3. What does the "no-risk, pay only if satisfied" mean when I search for Consultport ERP Implementation Consultants?
We are always fully committed to providing you with the highest service. Therefore, when you need ERP Implementation Consultants, we offer you the request, search, and proposal stages completely free of charge. Every consultant has a different rate, which we communicate to you, with no strings attached.
ERP Implementation Consultants are in High Demand
Have a Look at our Blog Articles
Get Informed About Trends, Industry News and Learn from Experts' Tips and Tricks