What Do Cloud Security Consultants Do?
Cloud security consultants design, develop, and deploy security protocols across cloud software systems. They use a combination of penetration testing, assessments, and audits to identify vulnerabilities and provide automated remediation solutions. Cloud security specialists also configure third-party cloud security tools like firewall and network monitoring software; essential protections that ensure a company's cloud systems resist attacks from malicious actors.
Cloud security professionals develop centralized command-and-control dashboards that display a company's real-time cloud security status. They also offer insights and hands-on technical support when a company is faced with a security incident. Cloud security consultants also play a key role in enforcing and validating software and system security during software development, migration, and integration projects.
Practical Use Cases
Most In-Demand Services of Cloud Security Consultants
Active Security Management
Scale your security operations through innovative technologies and service provider
Defensive Architecture
Develop and deploy secure cloud-based applications
Cloud Security Assessment
Assess your network's cyber resilience and react accordingly
Cloud Security Monitoring
Monitor your networks and detect data leakages or fraudulent behaviour before it causes too much damage
Data Protection Check
Assess your network's data governance set-up
Cloud Roadmap
Plot your journey through the potions and activities necessary to achieve a holistic cloud infrastructure
Why Hire Cloud Security Consultants?
Cloud security consultants assist companies in developing strategies to secure cloud computing environments and assets. They assess the state of a company's current cloud infrastructure and cloud computing assets and design, document, create, and implement a roadmap for improvements. Cloud security professionals also provide support during cloud transformation projects by enhancing security awareness and compliance, from the early planning phases through to successful operationalization. Working with cloud security consultants proves essential to companies deploying innovative or bespoke systems or applications as they ensure the employment of state-of-the-art security solutions capable of resisting attacks while supporting business growth.
Moreover, cloud security specialists offer crucial insights and support in the following areas:
Cloud Security Auditing
Cloud security consultants perform cloud security audits that include penetration testing, access control evaluation, and data encryption methodologies. Through these audits, they help companies identify lapses in security that could give bad actors access to confidential information. Furthermore, cloud security specialists analyze third-party security standards such as API connections, data warehouses, and data processors to ensure a company has enhanced visibility of possible security weak spots, both internally and externally.
Cybersecurity Architecture
Cloud security experts follow risk-based thinking (RBT) and the latest cybersecurity methodologies to design innovative security policies and practices that utilize PDCA (Plan, Do, Check, Act) frameworks. With this approach, they provide companies with the necessary tools to identify and mitigate possible security lapses and threats within cloud software systems. Included in the cloud security architecture are elements like data ownership, data loss prevention policies, data encryption, and multifactor authentication.
New Project Security Oversight
Cloud security professionals play a pivotal role in ensuring new software projects meet cloud security best practice requirements. Working closely with project teams, they champion the integration of security features into core software systems, avoiding the common practice of implementing security features as add-ons. By bringing on a cloud security expert, companies ensure the integration of standard cybersecurity elements like federated single sign-on (SSO), mobile device management (MDM), and secure virtual private network (VPN) access from the start.
Systems Integration Security
Cloud systems operate in highly integrated environments, a situation that necessitates the need for heightened integration security. Cloud security specialists bring extensive skills in securing application programming interfaces (APIs) and ensuring system integrations, either with third-party programs or on-premises programs, meet set security standards. By working with cloud security consultants, companies guarantee that their integration teams have the necessary security guidance for picking the right security strategies and implementing them effectively.
Hiring Cloud Security Consultants through Consultport is Simple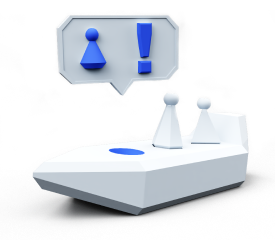 Speak with One
of Our Experts
A Consultport manager will work with you to understand your business and project needs.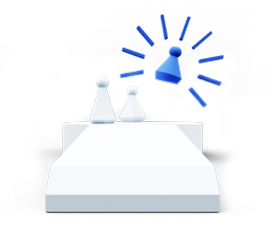 Choose Your
Favorite Candidate
We'll propose handpicked Cloud Security Consultants for your project. Our average time to match can be as fast as 48 hours.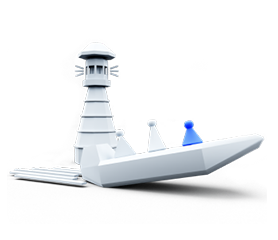 Start
Your Project
Work with your new Cloud Security Consultants. We take care of the admin work and are always there for you with personal support.
FAQs
1. What makes Consultport Cloud Security Consultants different?
Consultport takes pride in the detailed screening process that enables us to match you with candidates of the highest caliber. Our expert pool is chosen based on experience, personal interviews, and references. What does this mean for you? Handpicked consultants with thorough know-how for your needs.
2. Is hiring Cloud Security Consultants through Consultport in less than 48 hours possible?
In most cases, we can propose a potential candidate within a few working days. It depends on the complexity of the request and the time availability of the consultants. We are always committed to providing you with suitable candidates as fast as possible.
3. What does the "no-risk, pay only if satisfied" mean when I search for Consultport Cloud Security Consultants?
We are always fully committed to providing you with the highest service. Therefore, when you need Cloud Security Consultants, we offer you the request, search, and proposal stages completely free of charge. Every consultant has a different rate, which we communicate to you, with no strings attached.
Cloud Security Consultants are in High Demand
Have a Look at our Blog Articles
Get Informed About Trends, Industry News and Learn from Experts' Tips and Tricks