What Do Email Marketing Specialists Do?
Email Marketing provides a platform for companies to create a unique bond with each of their customers. However, know that every prospect is interested in this relationship that corporations spend thousands of dollars trying to build targeted at improving awareness triggering demand. This is why it takes a specialist who shoulders the responsibility of initiating that demand thus bolstering sales. How?
Email Marketing experts design and execute strategies which include, generating a long list of prospects, craft messages that align with each of their interests and resonate with their clients' goals, use automation tools to direct these messages at a particular time instigating engagement. The specialists then assist businesses to leverage on the bond to convert leads to customers.
Practical Use Cases
Most In-Demand Services of Email Marketing Specialists
Message Design
Correctly employ persuasive and attractive message design in your email outreach.
A/B Testing
Gain insight into the different responses that two email prototypes may receive to identify the correct approach.
Send Time Optimization (STO)
Experience efficiencies in your email outreach by optimizing send times.
Email Auditing
Investigate your previous marketing emails to set future benchmarks for email marketing success.
Marketing Process Automation
Learn how the automation of your email marketing outreach can create time and cost efficiencies.
Cost Efficiency
Experience cost efficiencies through effective new email marketing strategies.
Why Hire Email Marketing Specialists?
With what an Email Marketing consultant has to offer such as knowledge of customers' buying journey and copywriting, companies can build a successful and scalable Email Marketing campaign. Here are some of the measure they take to assure this outcome:
Create an Effective and Unique Email Marketing Strategy
The first step Email Marketing consultants take is to craft a strategy to implement and serve as a map for future Email Marketing campaigns. This blueprint usually includes a demographic of target audience, goals, Email Marketing tools that will both help to convey messages streamlined across devices, automation techniques, tactics including adherence to data privacy and sales funnel technique that would be implemented. Email Marketing specialists make several additions to optimize the outcome. Such as:
Segmentation of the target audience. Segmenting targets increases open rates, leads conversation, sales, and thus revenue. These specialists understand the importance of segmentation and incorporate the technique in the strategy. For instance, they could segment prospects by sales cycle, industry, or company size when their client is pitching to other businesses.
Ideal timing for a sales pitch. Email Marketing experts also use segmentation to determine the timing for a sales pitch. Not all business targets are ready to buy a product or subscribe to a service. Some targets take longer than others to make a purchase and businesses should know how to utilize this knowledge to ensure a successful campaign. The specialist indicates in the strategy the appropriate timing to pitch sales dependent on the segment.
Effectively Combines Visual and Words
Email Marketing consultants have a good understanding of both graphic illustrations and copywriting. Using both skills, they can create interactive content aimed at a segmented target that would prompt responses. Keeping targets engaged is a priority in Email Marketing. It shows businesses have their attention and could conveniently capitalize on such to increase sales. Thus, these consultants expertly combine visual and words to convey a brand's messages to their leads that resonate with both parties.
Monitor Results to Redirect Resources
Businesses can improve, despite the expected returns generated from Email Marketing. An Email Marketing specialist looks to further optimize the returns for profit maximization and increased ROI. Monitoring the outcomes of a campaign is one way they do this. In which they highlight and redirect resources to the most successful part of the campaign from the least impactful actions. Know that this is after testing the Email Marketing effects before executing the plan such as deciding the impact of short messages vs. long messages, personalization techniques, and using HTML or plain text.
Conclusion
Email Marketing allows companies to cut through ad filters if you do not count spam filters and the internet clutters. However, its productive potential makes it a critical demanding experience and advanced knowledge of its elements to guarantee success. Consultport works to bring both businesses and proven Email Marketing specialists to utilize these productive capabilities of Email Marketing.
Hiring Email Marketing Specialists through Consultport is Simple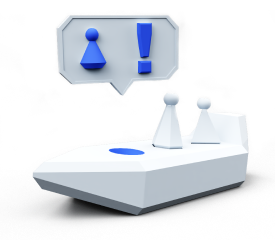 Speak with One
of Our Experts
A Consultport manager will work with you to understand your business and project needs.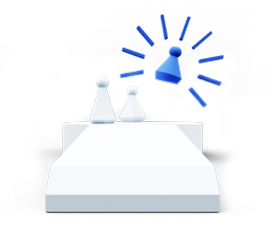 Choose Your
Favorite Candidate
We'll propose handpicked Email Marketing Specialists for your project. Our average time to match can be as fast as 48 hours.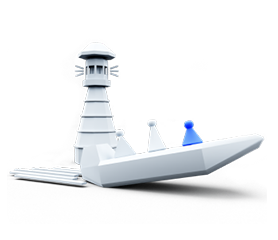 Start
Your Project
Work with your new Email Marketing Specialists. We take care of the admin work and are always there for you with personal support.
FAQs
1. What makes Consultport Email Marketing Specialists different?
Consultport takes pride in the detailed screening process that enables us to match you with candidates of the highest caliber. Our expert pool is chosen based on experience, personal interviews, and references. What does this mean for you? Handpicked consultants with thorough know-how for your needs.
2. Is hiring Email Marketing Specialists through Consultport in less than 48 hours possible?
In most cases, we can propose a potential candidate within a few working days. It depends on the complexity of the request and the time availability of the consultants. We are always committed to providing you with suitable candidates as fast as possible.
3. What does the "no-risk, pay only if satisfied" mean when I search for Consultport Email Marketing Specialists?
We are always fully committed to providing you with the highest service. Therefore, when you need Email Marketing Specialists, we offer you the request, search, and proposal stages completely free of charge. Every consultant has a different rate, which we communicate to you, with no strings attached.
Email Marketing Specialists are in High Demand
Have a Look at our Blog Articles
Get Informed About Trends, Industry News and Learn from Experts' Tips and Tricks