What Do Interim-CFOs Do?
When a CFO leaves an organization, that role must be filled until a permanent replacement is hired. This is where the interim CFO comes in. Interim CFOs are experienced CFOs who usually spend six to twelve months in the organization to work closely with the CEO to oversee all financial activities, such as budgeting, forecasting, or financial planning. At the same time, he provides guidance on improving the finances of the organization, optimizing the company's financial performance, and improving both the cash flow and reporting standards.
An Interim CFO can also play a pivotal role in large restructuring or transformation projects, support M&A activities, or develop the financial plan for investors.
Practical Use Cases
Most In-Demand Services of Interim-CFOs
Risk Strategy
Be aware of the risks you are consciously willing to take and the risks you are actively mitigating
Cash Management
Balance the cash flow within your organization and monitor cash intensive business units
Financial Reporting
Get frequent updates regarding the financial performance of your business' operations
Debt and Equity Financing
Figure out the optimal financing structure for your company according to the current state at the capital markets.
Increase Shareholder Value
Analyze shareholder return drivers and derive measures to optimize.
Finance Leadership
Establish best-in-class systems and processes to get to the next level of finance
Why Hire Interim-CFOs?
Interim CFOs tend to be highly motivated by their work; they have seen many different businesses and therefore have a breadth of knowledge and tips that they bring into the organization that other candidates may not actually have. They have an ability to make an impact in a short period of time, adapt well to different environments, and are up to speed in the new role within days, ready to take on any critical assignments.
The most common reasons for bringing in an interim CFO are the following:
Bridging Resource Gaps
Interim CFOs are often brought in when an organization has not yet found the right candidate for a permanent CFO and need to bridge a resource gap. This can often happen when a change in ownership or acquisition has taken place, accompanied by a change in senior management. When an organization has not yet found the right candidate for a permanent CFO, an interim CFO is a great choice to keep the financial ship on course, prevent a backlog of projects, and provide a fresh set of eyes on the state of an organization's finances and on the roles and responsibilities of the CFO position.
Preparing for Strategic Events
Interim CFOs are also often brought in to help companies prepare for strategic events such as acquisition, mergers, or IPOs. This type of event creates a need for a highly skilled financial person to help navigate the process, as well as to ensure that the company's financials and business operations meet the due diligence and compliance requirements of investors and other stakeholders.
Improving Operations
Interim CFOs are also often brought in when organizations simply need to bring the financial organization and processes to the next level. Interim CFOs provide fresh perspectives and expertise to upgrade accounting and reporting systems, implement new control mechanisms — such as a new vendor approval process — and develop comprehensive reporting and budgeting tools. They can also help to negotiate with lenders to ensure that a line of credit can remain in place.
Experienced interim CFOs can help to further professionalize the whole finance and accounting team, both through recruiting new hires and mentoring existing employees, and with their knowledge, they can help to find and ensure a smooth transition to the new CFO.
Regardless of the reason, a highly qualified interim CFO can give you the assurance that your financial operations are in competent hands and that your organization is on track.
Contact Consultport today. We can help you to find the right interim CFO to solve your critical financial challenges.
Hiring Interim-CFOs through Consultport is Simple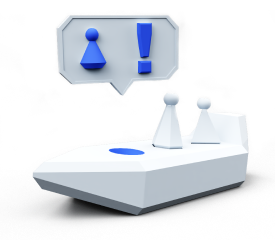 Speak with One
of Our Experts
A Consultport manager will work with you to understand your business and project needs.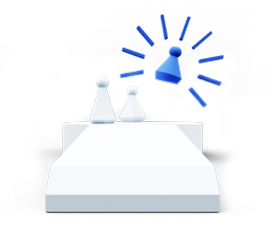 Choose Your
Favorite Candidate
We'll propose handpicked Interim-CFOs for your project. Our average time to match can be as fast as 48 hours.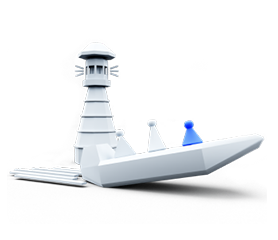 Start
Your Project
Work with your new Interim-CFOs. We take care of the admin work and are always there for you with personal support.
FAQs
1. What makes Consultport Interim-CFOs different?
Consultport takes pride in the detailed screening process that enables us to match you with candidates of the highest caliber. Our expert pool is chosen based on experience, personal interviews, and references. What does this mean for you? Handpicked consultants with thorough know-how for your needs.
2. Is hiring Interim-CFOs through Consultport in less than 48 hours possible?
In most cases, we can propose a potential candidate within a few working days. It depends on the complexity of the request and the time availability of the consultants. We are always committed to providing you with suitable candidates as fast as possible.
3. What does the "no-risk, pay only if satisfied" mean when I search for Consultport Interim-CFOs?
We are always fully committed to providing you with the highest service. Therefore, when you need Interim-CFOs, we offer you the request, search, and proposal stages completely free of charge. Every consultant has a different rate, which we communicate to you, with no strings attached.
Interim-CFOs are in High Demand
Tips on How to Hire Interim-CFOs
If it is already clear to you that hiring an interim CFO is your necessary next step, then you will ask yourself: How can businesses identify the right person for the role?
As with any recruitment, especially at the senior level, it is crucial to find the right person. The interim CFO must be eager and able to fulfill the vision of the company's leader.
It is relevant to carefully consider the essential elements that an interim CFO should possess to be the right candidate for your company. Thus, it could be useful to look for someone who has already gained project experience comparable to your industry, your company, or your company's situation. The following tips can help you to find the right candidate:
Be sure to cover the full spectrum of financial expertise you are looking for: Ensure that the candidate is willing and qualified to handle not only strategic issues, but can also go deep into tedious accounting and legal work if this is required for the role. One example you could use for your evaluation is whether the candidates are paying enough attention to your company's liabilities (e.g., legal contracts).
Assess the required technical expertise you need: Involve your tax or audit department in the interview process, and let the candidates talk to them. They will ask the right questions to prove that the candidate has the necessary expertise you require. Examples of these expertises could be a good knowledge of GAAP or IFRS requirements.
Evaluate the candidates' operational experience: Ask for relevant examples of recent process improvements that have saved companies time and money without requiring a major investment. Examples could be the automation of processes in the finance department or the outsourcing of processes to shared service centers.
In addition to these hard skills, don't forget the soft skills! Is the interim CFO able to focus on his key issues and to connect with the finance team and the rest of the organization? Facets to validate should include:
Prioritization and Focus: Interim CFOs have to cope with several tasks at the same time, ranging from an overall assessment of the company's situation to the correct alignment of the financial strategy. Since time and relevant resources are often scarce, the right priorities must be set to solve the acute problems. Ask the interim CFO how they prioritize responsibilities when they are short on time. A red flag could be, for example, if they are not strict with important deadlines.
Enabling the organization: Strong Interim CFOs should be able to leave the organisation better than it was when they arrived. This includes the enablement of the organization and teams. Ask them about their approach to conveying important skills. It could be a red flag if they don't show enough concern about others on the finance team and if they don't like to share knowledge.
Building relationships at all levels: Interim CFOs should be able to interact and connect with a variety of different stakeholders on all levels. Ask them how they build relationships in a new organization and how they create connections with others. Negligence in this area could be a red flag for an inability to drive change.
If you have finally found the ideal candidate, you have to ensure a thorough onboarding. The following suggestions can help to get your interim CFO successfully on board.
Communicating the scope of the involvement: Hiring an interim CFO can lead to a certain amount of discomfort among employees, who may wonder about the reason for the deployment. Regardless of the extent to which you can provide transparency, inform your team as to why the interim CFO is intervening with the company to help decrease any concerns.
Define milestones together: A hired interim CFO will often have his or her own individual approach to the first weeks of the engagement. If not, define the first milestones together to ensure that you start with similar expectations regarding anticipated results and the underlying schedule.
Provide sufficient resources: The onboarding process of a hired interim CFO should involve meetings with key employees to gain a broader overview of the company and to familiarize him with decision-makers. Additionally, you have to provide access to financial systems and corporate documentation.
Conclusion
The importance and impact of interim positions can be overlooked due to their limited time with your organization. However, it is critical to find the right interim CFO for your situation. The right one will help you to navigate through all critical financial aspects and to lay the groundwork for the full-time CFO to come. Trust us, the best ones will leave a positive impact long after they've moved on.
Have a Look at our Blog Articles
Get Informed About Trends, Industry News and Learn from Experts' Tips and Tricks