What Do Cost Efficiency Consultants Do?
As industrialization spreads, the market grows and competition increases. Customers demand more and new and established enterprises enter into the industry. Globalization also made it increasingly challenging to downplay the impact of the competition.
Therefore, organizations should continuously seek to improve their operative and financial performance. One of the most effective methods is seen to be streamlining costs while remaining efficient, providing more avenues to meet demand. This is what cost efficiency consultants are best at.
Consultants in this field manage costs, make an estimate on how budgets compare to occurred expenses, and identify opportunities. Through a thorough analysis of financial data and risk assessments, cost efficiency consultants ensure businesses take advantage of both globalization and industrialization.
Practical Use Cases
Most In-Demand Services of Cost Efficiency Consultants
Liquidity Management
Understand your company's current cash management and expand your liquidity capacity.
Cash Flow Analysis
Streamline AR and AP management to effectively track the sources and uses of cash across your business.
Financial Benchmarking
Establish best-in-class processes to set high standards in financial operations after restructuring your business.
Cash Modeling
Establish a robust cash model to act on the current crisis phase, forecast immediate action and move towards stabilization.
Contingency Planning
Determine clear courses of action and possible alternatives to reduce costs and ensure effective cash management.
Margin Maximization
Increase your product's profitability if thin margins have eroded over time
Why Hire Cost Efficiency Consultants?
Companies looking to stay operational amidst competition and financial hurdles, as well as seeking to improve productivity and increasing demands, need to carry out a cost efficiency analysis. This will help them work alongside an experienced consultant to propose ideas on how to manage costs. Beyond that, cost efficiency consultants have a few more tricks up their sleeve. Here are a few of the strengths they play on.
Determine the ideal cost-effective plan
Through cost efficiency consulting, a specialist will carry out cost-effectiveness analysis (CEA) comparing cost and their relative outcomes of varied action plans. A cost effectiveness analysis expert determines the ideal cost-effective course of action that both streamlines with a business vision and improves their performance. With this CEA, a consultant:
Determines if and when a business organization is ready for growth through evaluation of their current status.
Ensures and lays down the foundation for profitable future investment by setting cost targets for new operations.
Advises human resources on employees' hires looking to cut costs by reducing inefficiencies towards increased productivity.
Increase liquidity capability
The company's value also reflects in its liquidity capability. Through cost-efficiency consulting, a business can increase its easily convertible cash from supply and demand. A cost analyst examines a company's status and finds avenues to raise it by efficiently reducing cost for improved proficiency, thus increasing its value.
Increase in profit margin
Yes, competently managing costs can also increase profit. How?
A consultant evaluates expenses while running some tests on business processes and transactions.
Then determines the best alternative sustainable course of action to reduce these expenses. At the same time, decreasing inefficiencies which promotes accountability.
This reduces cost, thus increasing profits and ensuring a business stays operational.
Effective cash management
Using a cost-efficiency analysis model, a cost efficiency consultant can help manage cash effectively. A specialist does this by evaluating cash flow, liquidity, and investment and how the actual cost is less than the budgeted cost. This helps increase liquidity, mobilize funds when needed for future endeavors, and for companies to always stay in business.
Determine and ensure growth through cash flow modeling
First, a cost analysis carries out cash flow modeling. Using the data from the report, the expert can forecast a company's future finances. With a cash flow model, a business could estimate future revenue and if their current status would see to that. A cost-efficiency consultant ensures through effective cash management that your company is on track towards that expected future revenue.
Contact Consultport today. We can help you find the right cost efficiency consultant that will aid your business in managing cost while ensuring improvement in performance.
Hiring Cost Efficiency Consultants through Consultport is Simple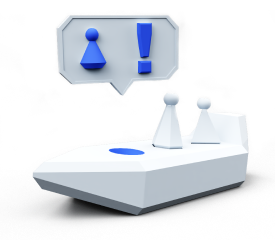 Speak with One
of Our Experts
A Consultport manager will work with you to understand your business and project needs.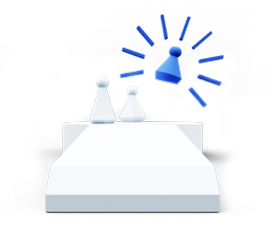 Choose Your
Favorite Candidate
We'll propose handpicked Cost Efficiency Consultants for your project. Our average time to match can be as fast as 48 hours.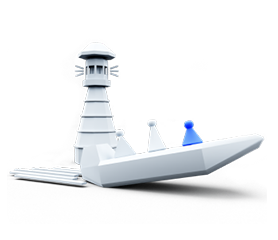 Start
Your Project
Work with your new Cost Efficiency Consultants. We take care of the admin work and are always there for you with personal support.
FAQs
1. What makes Consultport Cost Efficiency Consultants different?
Consultport takes pride in the detailed screening process that enables us to match you with candidates of the highest caliber. Our expert pool is chosen based on experience, personal interviews, and references. What does this mean for you? Handpicked consultants with thorough know-how for your needs.
2. Is hiring Cost Efficiency Consultants through Consultport in less than 48 hours possible?
In most cases, we can propose a potential candidate within a few working days. It depends on the complexity of the request and the time availability of the consultants. We are always committed to providing you with suitable candidates as fast as possible.
3. What does the "no-risk, pay only if satisfied" mean when I search for Consultport Cost Efficiency Consultants?
We are always fully committed to providing you with the highest service. Therefore, when you need Cost Efficiency Consultants, we offer you the request, search, and proposal stages completely free of charge. Every consultant has a different rate, which we communicate to you, with no strings attached.
Cost Efficiency Consultants are in High Demand
Tips on How to Hire Cost Efficiency Consultants
Through cost efficiency analysis, you can take your business to another level without having to spend more. However, you will need the right candidate with the required set of skills to help you achieve this. Here is a list of skills a cost efficiency consultant must possess to carry out the job effectively.
Perform analysis towards a business merit: A cost efficiency consultant should be able to carry out a benefit-cost study, which will help a company determine an alternative to achieve benefits with minimal savings. The right candidate doesn't just know how to carry out this analysis but look out for better possibilities without increasing cost.
Recommend process to reduce cost: Business processes are required to meet up with demand. There could be repercussions if a single phase is cut-off to reduce costs. However, an expert should be able to recommend ways to reduce expenses either by limiting the process or redirecting funds. Regardless of the decision, it shouldn't disrupt any other business activity, reduce its output; instead, the decision should improve proficiency.
Accounting, mathematical and statistical knowledge: In a cost analysis, you will need to analyze streams of data to propose the best course of action with ineffectual or no consequences. A cost analyst should have an idea of how accounting works to make the right financial decision relative to cost and also create a model toward price maintenance. With the knowledge of math, the expert would be able to proffer alternative solutions towards cost-effectiveness. Statistically inclined, the consultant would be able to interpret all the data in a financial analysis and CEA.
Communication skills: Not every individual will understand the figures on paper. A cost analyst must comprehend this data and interpret it in a way that every person can put the proposal based on the information into action. This thread is specific to reading and writing skills. However, a cost efficiency consultant should be familiar with the other aspects of communication across all departments of the organization. This prowess will enable a specialist to sell his idea to management in order to improve performance after evaluating cost. The right cost efficiency consultant will relay a proposition compelling enough for the management to recognize the inefficiencies within and look towards accepting the proffered solution.
Handle cost management tools: Different tools are used for cost analysis. The knowledge of the tools and cost analysis process is essential, handling these instruments are crucial. However, a cost efficiency consultant must know how to manage and manipulate these means and get results.
Perform actual and standard cost analysis: Actual cost has to be lower than both standard and budgeted costs to increase profit margin. A consultant should know how to reduce actual costs efficiently while evaluating the processes towards an output. At the same time, the expert will know the standard cost as regards the industry.
Aware of industry developments to increase competitiveness: A cost analyst is required to have a good idea of what is happening currently in the industry and what is likely to happen in the future. It will help determine the ideal cost-effectiveness model. With this awareness, a business can be a step ahead of the competition by working towards a future expectation.
Conclusion
Every business looks to scale up at little or no extra cost. This objective ensures an organization stays relevant, is operational, and maximizes profit while taking advantage of cost efficient opportunities. With Consultport, you can increase your business performance with a top tier cost efficiency consultant matched exactly to your project needs.
Have a Look at our Blog Articles
Get Informed About Trends, Industry News and Learn from Experts' Tips and Tricks