What Do Change Management Consultants Do?
A Change Management consultant performs a major role in identifying major weak areas that need to change. Accepting the need to change is one thing, managing the transformation is a bigger challenge.
The consultant provides a clear road map to prepare the workforce to realize and accept the need to change. The consultant helps to prepare and support the teams to collectively accept and embrace organizational change. He determines change requirements that may range from changing a single project, or the entire enterprise. You need an expert to prepare clear communication systems aimed at engaging employees in the change process. The consultant should effectively manage change without disrupting the core business vision and mission in the most efficient manner.
Practical Use Cases
Most In-Demand Services of Change Management Consultants
Organizational Transformation
Change your organization's structure and processes by adapting it to new circumstances and align it with your strategic goals
Strategic Workforce Planning
Gain an overview about your organization's demands and plan your recruitment efforts
Cross-Functional Collaboration Enhancement
Increase communication between multiple functions to break up information silos and ensure exchange of knowledge
Why Hire Change Management Consultants?
Never in recent history has the need to respond to the changing environment been so inevitable. The world is taken by a wave of uncontrollable factors that influence organizational performance and processes. To keep pace with the ever-evolving internal and external as well as controllable and uncontrollable factors, organizations have to inevitably realize the need to engage all concerned parties to support the much-needed change.
Hiring an expert to handle the planning, development, and delivery, and to follow the progress of the transformation becomes necessary. You need an experienced person to do the following:
Stakeholder Engagement: The swiftness, with which processes, technology, and customer needs change, calls for continuous realization to transform single project lines, or an overhaul of the entire enterprise. You need an expert to handle the people's side of the transformation. An experienced consultant will help in engaging investors to understand the importance of changing a product line, or changing the entire mission of the company. By effectively communicating the advantages of embracing change, the consultant drives them towards repurposing their involvement to support the change. The specialist identifies and advises on the best way to meet customer demands, and the impact that change will bring to the community. You need an expert with capabilities to ensure compliance with government policies and trade associations. He should plan to address and resolve resistance that may arise during the transformation process.
Training: Fearing change is a natural phenomenon. Accepting and learning new processes is frustrating. To ensure a successful transition, organizations need to engage employees to embrace change. So, the expert helps to determine training needs that will increase transformation success, promote workforce engagement, and help employees develop a sense of belonging and visualize the change as necessary for all of them.
Readiness Analysis: You need to hire a consultant to evaluate the need to change, and the scope of the change. The consultant helps to foresee and plan for process, technological, and strategy change. He pre-determines the amount of change and the impact on the workforce. The expert works on the unique organizational characteristics to determine the culture and system changes. Further still, he helps to redesign leadership styles and repurposes employees to embrace change.
Resistance Management: Owing to improper planning, over-estimation of change requirements, and underestimation of the impact of change implementation, leadership may experience middle managers and employees' resistance to change. Change elicits job insecurity, creates an atmosphere of mistrust and uncertainty. These challenges and more, evoke resistance. Since we need people for successful change management, organizations need a professional to handle resistance and to safely wade the organization through the challenges resulting from change.
Hiring Change Management Consultants through Consultport is Simple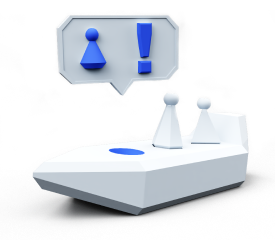 Speak with One
of Our Experts
A Consultport manager will work with you to understand your business and project needs.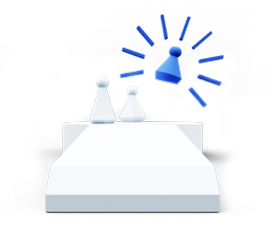 Choose Your
Favorite Candidate
We'll propose handpicked Change Management Consultants for your project. Our average time to match can be as fast as 48 hours.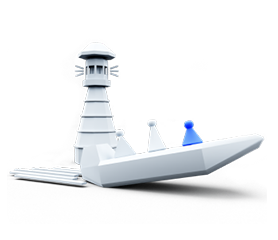 Start
Your Project
Work with your new Change Management Consultants. We take care of the admin work and are always there for you with personal support.
FAQs
1. What makes Consultport Change Management Consultants different?
Consultport takes pride in the detailed screening process that enables us to match you with candidates of the highest caliber. Our expert pool is chosen based on experience, personal interviews, and references. What does this mean for you? Handpicked consultants with thorough know-how for your needs.
2. Is hiring Change Management Consultants through Consultport in less than 48 hours possible?
In most cases, we can propose a potential candidate within a few working days. It depends on the complexity of the request and the time availability of the consultants. We are always committed to providing you with suitable candidates as fast as possible.
3. What does the "no-risk, pay only if satisfied" mean when I search for Consultport Change Management Consultants?
We are always fully committed to providing you with the highest service. Therefore, when you need Change Management Consultants, we offer you the request, search, and proposal stages completely free of charge. Every consultant has a different rate, which we communicate to you, with no strings attached.
Change Management Consultants are in High Demand
Tips on How to Hire Change Management Consultants
As a result of internal and external factors, enterprises may either realize the need to transform their overall mission, or to change processes for greater success. Since change is constantly evolving, there is a continuous need to cultivate a system that will manage the much-needed transformation. Organizations need expert involvement to manage and engage all stakeholders. Companies need to have a clear process map to plan, develop, deliver, monitor, and evaluate the organization processes for better performance and continuity.
Institutional Development: You should seek for proven experience in redesigning structures and operational models. You need a specialist with proven experience in working with senior management to develop solutions that will lead to instructional development challenges. The suitable candidate expert can smoothen the change process. The suitable Change Management advisor should demonstrate capabilities to achieve well thought through plans to improve organizational development.
Training Capabilities: The Change Management consultant should be able to give strategic guidance and support to the staff in a way that will foster change. He should be able to identify training needs that will lead to sustainable improvement and to design training programs that can be easily understood and adopted by the workforce. Further still, the facilitator should coach individuals about implementation methodologies that will influence process and technological change at all levels including lower cadres, middle managers, and executives. He should be capable of designing structural change training programs that will support career advancement and overall restructuring. More so, the consultant should prepare understandable training user manuals.
Effective Communicator: The consultant should have verifiable communication capabilities. Change management is complex. Individuals are resistant to change. The consultant should clearly communicate what is needed, and he should know the best of making the individuals involved understand and adopt the transformation. He should have excellent listening and effective communication skills. The expert should have the right skills to convey messages to different audiences. The Change Management consultant needs to demonstrate exceptional problem-solving skills and have strong relationship building qualities. Additionally, he should exhibit influencer skills that will help to drive others to focus on a common goal.
Project Management: A suitable candidate should have technical aptitude, business managerial proficiency and good leadership skills. He should show effectiveness in managing systems, processes, and people. Since he is dealing with change, he should be able to lead the available resources and repurpose them towards the new goals and objectives. Team management and collaborative approaches to work in a team are a great weapon for the change manager.
Human Resource Management: You need a highly organized person with leadership, communication, and problem-solving skills. Good listening skills and a high level of integrity are some of the consultant's strong points. He should have a friendly and approachable personality and be able to control complex situations. The expert should be able to handle issues patiently, should have a certain level of sense of humor and needs to be able to manage challenges and celebrate successes.
Customer Service: The Company Building consultant should demonstrate the best of offering excellent customer experience. He should encourage employees to reduce response time as well as solving customer challenges and know that customer acquisition is good but maintaining customers and obtaining repeat business and referrals is of paramount importance. He should instill the culture of developing training programs that aim at improving company customer service and further be able to drive programs that aim at reducing costs, and optimizing quality production.
At Consultport, we lift the burden of landing the best Change Management consultant. Our experts have worked with big players in the field. Hiring with us saves time and money, yet guarantees quality service.
Have a Look at our Blog Articles
Get Informed About Trends, Industry News and Learn from Experts' Tips and Tricks