What Do Business Software Selection Consultants Do?
Software vendors are typically biased when it comes to their products. Honestly, are there any sales representatives who will derail clients from buying their products? This context makes the selection of software not only complicated but also risky. The stakes are high when you consider the cost of purchasing the software, the loopholes such as complicating business transformation that may arise if they do not meet expectations.
One such loophole that is rarely emphasized is an organization's susceptibility to a data breach. Poorly proofed software intended to secure a company's operational information could instead open a business to cyber attacks. While the fault could easily be traced back to the inefficiency of the application, in other situations, this could prove challenging resulting in wastage of resources.
Enterprise software selection consulting agencies assist businesses in first assembling a vendor selection team towards assessing, identifying improvement areas and one or more ideal software developers that fit the organizations' system requirement. Then, these experts further aid in implementing the selected software and other efficient tools that are compatible with a company's short and long-term employees' needs, processes, and strategies.
Practical Use Cases
Most In-Demand Services of Business Software Selection Consultants
Current State Analysis
Assess the current situation regaring the use of different software and identify gaps
Selection Process
Choose the software that fits the goals the company wants to achieve
Implementation Planning
Plan your next steps to ensure a successful implementation of your projects
Why Hire Business Software Selection Consultants?
Since a software is not sold on only its features, corporations need ERP software selection professionals to guide their buying process. This helps to mitigate the risk that comes with purchasing software which could be the fulcrum of business operations. However, ERP software selection does not start or end with choosing an ideal business application. The Business Software Selection consultant takes it some steps further. Well, both some steps back and forward. Check them out:
Identify Tools to Enable Improvements
As an industrial expert where a business operates, these consultants have a good idea of the tools organizations need to improve. They engineer an end-to-end business process analysis to determine this insight.
These experts keep up with trends to identify the areas in both businesses' internal and external operations that need to be either reinvented or transformed using specified software. For instance, acquiring the services of fintech vendors or their products, an emerging industry, which helps to simplify financial transactions. That is, through enterprise software selection consulting, companies purchase software inclined to their needs enabling improvements.
Communicate Recommended Improvement Requirements to Vendors
Now, locating the areas that need to be enhanced is one thing and communicating this said improvement requirements to software vendors is another sphere entirely. Business structures differ. Hence, a specific application might not prove efficient for every company. Business Software Selection consultants ensure improvement measures are communicated clearly and precisely to vendors to ensure product developers design software that perfectly corresponds with their client's organizational structure. This allows for the simplicity and optimizations of such a tool.
Assist in Negotiation
Enterprise software selection consulting firms typically assist in negotiations with software vendors on behalf of their clients. The reason for this is not because they are better at handling financial transactions but to ensure their clients create a cordial relationship with these vendors for future purposes. Although it is important to seek out one or two software vendors to cut costs, developing a relationship with a vendor simultaneously manages cost and also reduces the process of acquiring another software in the future from the same vendor. Business Software Selection consultants already have a relationship with software developers and simply serve as a bridge between these vendors and corporations.
Assist in Transition During Implementation of Software
Software selection experts take it a step further by assisting in integrating other systems with the newly acquired system towards efficiency. They take this responsibility due to their familiarity with the new systems. In many cases businesses need to also migrate their existing records, Business Software Selection consultants locate both the data source and formats to enable seamless migration.
Contact Consultport today. When it comes to ERP software selection, working with experts can guarantee that your business does not just get the right system to enable developments but that there is also a substantial return on investments.
Hiring Business Software Selection Consultants through Consultport is Simple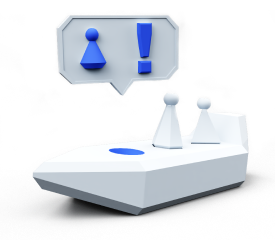 Speak with One
of Our Experts
A Consultport manager will work with you to understand your business and project needs.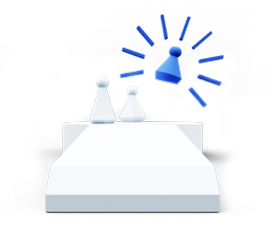 Choose Your
Favorite Candidate
We'll propose handpicked Business Software Selection Consultants for your project. Our average time to match can be as fast as 48 hours.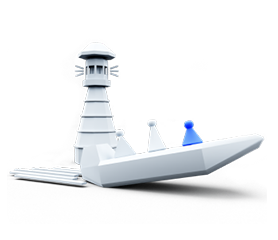 Start
Your Project
Work with your new Business Software Selection Consultants. We take care of the admin work and are always there for you with personal support.
FAQs
1. What makes Consultport Business Software Selection Consultants different?
Consultport takes pride in the detailed screening process that enables us to match you with candidates of the highest caliber. Our expert pool is chosen based on experience, personal interviews, and references. What does this mean for you? Handpicked consultants with thorough know-how for your needs.
2. Is hiring Business Software Selection Consultants through Consultport in less than 48 hours possible?
In most cases, we can propose a potential candidate within a few working days. It depends on the complexity of the request and the time availability of the consultants. We are always committed to providing you with suitable candidates as fast as possible.
3. What does the "no-risk, pay only if satisfied" mean when I search for Consultport Business Software Selection Consultants?
We are always fully committed to providing you with the highest service. Therefore, when you need Business Software Selection Consultants, we offer you the request, search, and proposal stages completely free of charge. Every consultant has a different rate, which we communicate to you, with no strings attached.
Business Software Selection Consultants are in High Demand
Tips on How to Hire Business Software Selection Consultants
Getting the ideal system depends on the expertise of Business Software Selection consultants. Organizations need to ensure they employ the services of both the right and best professionals there is in ERP software selection. Here are a few important criteria to consider:
Objectivity: Selecting the software vendor requires objectivity rather than subjectivity. Being propelled by emotions or illogical decisions could open up a business and lead to avoidable costs. Hence, consultants should not be easily swayed by their emotions and 100% rational. Instead, their priority should be obtaining a system that their clients need at a reasonable cost. Despite having a long list of vendors available to them, these experts would only select a product developer that is best for their clients' businesses.
Industrial and market insights: Without a good knowledge of the industry a business operates in, Business Software Selection consultants would not be able to provide recommendable software options for an organization to choose from. They need to know about the industry especially its policies and regulations that either support or prohibit certain system usage. It goes beyond this as well. With an in-depth knowledge of an industry, through enterprise software selection consulting corporations will be fully aware of industry trends which will help identify processes that need to be enhanced or reinvented through a system application to take advantage of key trends.
One of the very important insights which a consultant must possess is the software vendor methodology. Clearly stated deliverables will help both the consultants and their clients track their efforts. Meanwhile, a lack of a well-defined approach could indicate doggy business. These knowledge aid businesses in identifying which vendor to work with.
Communication skills and self-drivenness: ERP software selection demands a self-driven professional and a great communicator. Before selecting the software, the consultant would have to first meet with a business's team to discuss the primary goals of acquiring a new system, its implementation, and long-term goals. This meeting is pivotal in selecting the ideal vendor and product.
Hence, Business Software Selection consultants must possess very impressive communication skills to avoid a circumstance where they are unable to accurately communicate an organization's improvement requirements. Additionally, these specialists should be self-driven. Their first-hand knowledge of different systems puts them in the best position to ensure a business needs is fully met by plugging all the holes not previously indicated by their clients. These are some important details Business Software Selection consultants come up with without being pre-informed:

Determining the licensing model
Team to navigate a system life cycle
Program the system will run on
Most important features to sought after
Companies already using the package and the results
Software standardization
Customizable or not
System evolution
Number of users assessing the software.

Software Implications: Acquiring a package could end up as a failed investment rather than a profitable one. Through Enterprise software selection consulting, businesses would be aware of any implication as regards a product. This is not only the risk associated with purchasing a particular system or its limitations but the implication of postponing the decision to either buy it initially or use the tool. Thus, consultants should know more about a package to help limit both foreseeable and unforeseeable implications in the short and long run.
Conclusion
ERP software selection is an important business for a corporation due to its value offerings. Digitization has further added to its significance. Organizations require these tools to further both their internal operations and augment the distribution of services to the market. Consultport offers Enterprise software selection consulting services that ensure their clients go into the market armed with the necessary information and guidance to come out with one of the best deals.
Have a Look at our Blog Articles
Get Informed About Trends, Industry News and Learn from Experts' Tips and Tricks