What Do Data Scientists Do?
Data Science consultants will analyze data sources, which will be valuable in helping to achieve the goals of the organization. This might include, saving money, increasing customers and improving conversions. The organization will usually have a specific need for the Data Analyst.
The Data Science expert will analyze key information to gain an understanding of useful trends and patterns. They will build data products which will allow them to extract key business insights from the data and present the information using data visualization techniques. With this data, they will then suggest ways to deal with any business challenges the organization is facing and improve the organization's success. Data Scientists will collaborate with other teams to enable them to reach a conclusion.
Practical Use Cases
Most In-Demand Services of Data Scientists
Optimization Algorithms
Optimize processes in your organization by leveraging on the power of data-driven algorithms
AI Solutions
Automate time-intensive processes or improve process accuracy by developing an Artificial Intelligence solution
Geoanalytics
Optimize your multiple business functions by trusting into the revealing effect of geographic data relationships
Forecasting
Make decisions based on thorough forecasting models
Opportunity Realization
Identify opportunities for growth through data analytics , and formulate an actionable strategy.
Customer Data Strategy
Develop approaches to gain insight into the customer needs.
Why Hire Data Scientists?
Data Science consultants can use their expertise to make the best use of data, determine trends and help support organizations with improving any aspects of their business which may not be working as well as they would like. These consultants can play a vital part in ensuring your business is successful.
These are some reasons why you may want to consider hiring Data Scientists for your business.
Make the most of data
Data is imperative within a business. It shows the customers' journey and their buying behaviour which can make it an extremely valuable resource. With the right expertise in place, you can turn that data into gold. For example, you can find out what trends there are in buying behavior and when it is the right time to target customers. You can find out interests your customers have and utilize this as part of your market strategy. Monetizing data is important, and a Data Scientist has expertise in doing this.
Forecast for future resources
Data Scientists often have skills in the mining of data to forecast for future sales, and this can allow an organization to plan better with future resources. For example, they may use data to gain an understanding of when the busy periods are throughout the year, and when the trends show quieter periods. This can allow organizations to hire the necessary staff and increase stock for busy periods and reduce stock and resources when the quieter periods arise. This can help increase profits and reduce waste, as well as ensuring customer satisfaction is maintained.
Expand market
Data Science consultants will be able to use the data to discover new markets that you might not have considered before. They can use data from a variety of resources, including marketing campaigns, to allow you to introduce your products and services to target brand new opportunities. This can be useful for boosting your revenue.
Rare Insights
There can be aspects of shopping habits which you may never have discovered without the help of a Data Scientist. With the use of data, they can gain rare insights into correlations in shopping trends. For instance, customers buying products or using services at certain times of the year. These insights are extremely useful for managing the needs of customers and improving sales. With their in-depth knowledge of using different data sources for useful insights, they are able to extract key details, even those which may not seem important to those without the expertise.
Hiring Data Scientists through Consultport is Simple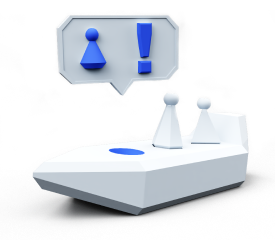 Speak with One
of Our Experts
A Consultport manager will work with you to understand your business and project needs.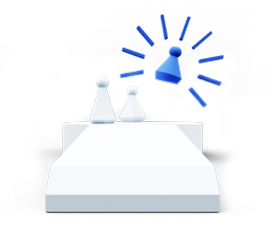 Choose Your
Favorite Candidate
We'll propose handpicked Data Scientists for your project. Our average time to match can be as fast as 48 hours.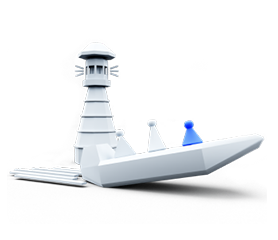 Start
Your Project
Work with your new Data Scientists. We take care of the admin work and are always there for you with personal support.
FAQs
1. What makes Consultport Data Scientists different?
Consultport takes pride in the detailed screening process that enables us to match you with candidates of the highest caliber. Our expert pool is chosen based on experience, personal interviews, and references. What does this mean for you? Handpicked consultants with thorough know-how for your needs.
2. Is hiring Data Scientists through Consultport in less than 48 hours possible?
In most cases, we can propose a potential candidate within a few working days. It depends on the complexity of the request and the time availability of the consultants. We are always committed to providing you with suitable candidates as fast as possible.
3. What does the "no-risk, pay only if satisfied" mean when I search for Consultport Data Scientists?
We are always fully committed to providing you with the highest service. Therefore, when you need Data Scientists, we offer you the request, search, and proposal stages completely free of charge. Every consultant has a different rate, which we communicate to you, with no strings attached.
Data Scientists are in High Demand
Tips on How to Hire Data Scientists
Data Science consultants can utilize the data already held within your organization to help ensure you understand your customers better and maximize your returns. With expertise within this field, they understand how to get the most out of your data.
These are some ways to ensure you make the right hire when recruiting Data Scientists into your organization.
Do they have previous experience as a Data Analyst/Data Scientist? It is important that they have this expertise to be able to be effective within the role. In-depth knowledge and understanding of utilizing data for the benefits of a business is essential.
Do they understand data mining? The Consultant hired into this role will need to be able to extract large volumes of data and use it to understand key trends and important information about a business. It is, therefore, imperative that they have this experience.
Are they knowledgeable in the use of business intelligence tools? Business intelligence tools are used in the process and may include reporting, dashboards, and predictive analytics, amongst others. This knowledge is essential for Data Science Consultants.
There are some other important skills which are highly desirable for a Data Scientist and are worth considering when recruiting a consultant for your organization.
Analytical Skills – This role involves analyzing data from a range of sources and reaching important decisions on how to make the best use out of this data. It is, therefore, essential that the consultant you hire has great analytical skills.
Problem Solving – Organizations will usually hire a Data Scientist to solve an issue they are having. For example, to improve their sales. It is imperative that the consultant has solid problem-solving skills. They will need to be able to analyze data, identify trends and useful aspects of the data which will help the organization achieve their goals.
Communication – The consultant will not only be using data to identify trends and risks; they will also need to be able to communicate the information back to the team. They will also work closely with the team throughout the data mining process. It is imperative that they have good communication skills and the ability to build rapport with others quickly.
Critical Thinking – Data Scientists need to understand what issue the organization has and be able to think of the critical aspects of the data which can help solve the problem. They must be able to refrain from judging the situation, until they have enough data to substantiate any claims.
Mathematics/Statistics – The consultant may be hired to deal with a hugely complex matter, such as developing financial models. In these cases, it is vital that the Data Scientist has solid mathematics or statistical skills. If the Consultant is highly skilled within this area, it will help them to be successful within the role.
Risk Analysis and Process Improvement – The Data Scientist needs to be able to understand the risks a business faces and be able to ensure improvements are made to the process. With these skills, the Consultant can gain key information from the company about their issues, even if they aren't quite sure themselves what these are.
Team Work – Although this role requires an individual who can work on their own initiative, they must also be a team player, who can collaborate and work together well with others. This is the way in which they will be able to achieve the best results from the data.
Making use of data within your organization is key to ensuring changes are made to improve business processes and increase profitability. With Data Science Consultants in place, your business will be able to reduce risks and enhance the business prospects.
At Consultport, we can team you up with a Consultant who will help you achieve your goals. You can contact us to discuss your needs, and we will ensure you have the right Data Scientist to help support your business.
Have a Look at our Blog Articles
Get Informed About Trends, Industry News and Learn from Experts' Tips and Tricks