What Do HR Business Process Consultants Do?
HR business process consultants help companies overhaul, modernize, and reengineer legacy HR processes to cut HR costs and generate a significant transformative impact on the overall business. They utilize data-driven analytics tools to quantitatively generate actionable insights on what employees do, how any transformative changes will affect their work, and which HR-driven behavioral change initiatives will boost financial performance.
HR business process consultants also guide companies in developing a HR business management framework that combines recruiting, retention, attrition, promotion, and retirement. Within such a framework, they create a strategic workforce planning blueprint that leverages technology tools like predictive analytics to forecast workforce needs, identify skill gaps, and build a workforce that is ready for the future.
Practical Use Cases
Most In-Demand Services of HR Business Process Consultants
HR KPIs Set-Up
Develop indicators to track your HR department's performance and manage accordingly
Strategic Workforce Planning
Gain an overview about your organization's demands and plan your recruitment efforts
HR Diagnostics
Unlock key insights into HR processes with actionable recommendations for improvement
Why Hire HR Business Process Consultants?
Hiring HR business process consultants is the first step towards developing agile, responsive, modern, and highly effective HR processes. Leveraging in-depth industry insights, they uncover, document, and recommend HR process improvements touching on benefits, change management, and digitization to boost employee productivity and satisfaction while enhancing overall profitability.
Companies that hire HR business process consultants also benefit from their firm grasp of technology-enhanced HR practices, including scorecard digitization, people analytics, and data-driven recruitment. Through these insights, they ensure client businesses have the right HR technology tools, structures, and practices in place to thrive in an increasingly competitive talent landscape.
Moreover, HR business process consultants offer crucial insights and support in the following areas:
HR Digital Transformation
HR digital transformation is not just a trend anymore but is also a prerequisite for modern business. Working with HR business process consultants can help a company accelerate the digitization of HR processes by introducing automation, analytics, and data-driven processes. Leveraging best-practice insights, they assist a business in transforming HR operational practices, including its entire workforce and how work is done. From these efforts, companies achieve an agile, future-proof HR function capable of underpinning accelerated growth and profitability.
HR Analytics and Simulation
Data is a crucial driver in client-facing functions, but it must not be overlooked for internal functions like HR. Hiring HR business process consultants enables a business to unlock the power of HR data to establish a more effective HR function. Leveraging new-generation HR analytics tools to capture metrics like demographics, pay, engagement, and performance; they generate data-driven simulations that provide transformative insights into a company's HR practices, improving overall workforce performance.
Strategic Workforce Planning
HR business process consultants prove indispensable when developing a sustainable strategic workforce plan. As the talent market evolves, HR business process specialists help businesses formulate workforce planning policies that proactively anticipate current and future recruitment needs while remaining aligned with evolving market trends. By incorporating organization-wide "people analytics," HR business process consultants empower data-driven HR decision-making, ensuring the company can meet its short, mid, and long-term HR goals for sustainable long-term success.
HR Operating Model Optimization
HR business process consultants bring crucial insights into optimizing a company's HR value chain, including efficiency, effectiveness, and impact. Specifically, they bring expertise in linking HR business management to HR outcomes and business objectives. By working with an HR business process expert, a business can expect to generate significantly higher ROI from HR investments and practices by understanding how each HR decision cascades to overall business profitability.
Hiring HR Business Process Consultants through Consultport is Simple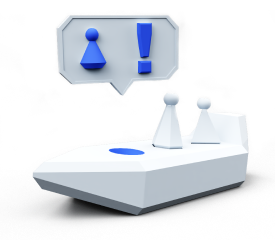 Speak with One
of Our Experts
A Consultport manager will work with you to understand your business and project needs.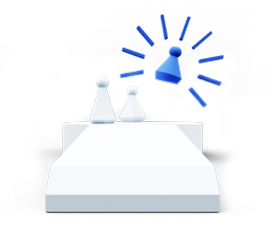 Choose Your
Favorite Candidate
We'll propose handpicked HR Business Process Consultants for your project. Our average time to match can be as fast as 48 hours.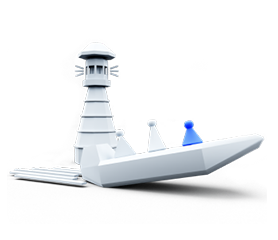 Start
Your Project
Work with your new HR Business Process Consultants. We take care of the admin work and are always there for you with personal support.
FAQs
1. What makes Consultport HR Business Process Consultants different?
Consultport takes pride in the detailed screening process that enables us to match you with candidates of the highest caliber. Our expert pool is chosen based on experience, personal interviews, and references. What does this mean for you? Handpicked consultants with thorough know-how for your needs.
2. Is hiring HR Business Process Consultants through Consultport in less than 48 hours possible?
In most cases, we can propose a potential candidate within a few working days. It depends on the complexity of the request and the time availability of the consultants. We are always committed to providing you with suitable candidates as fast as possible.
3. What does the "no-risk, pay only if satisfied" mean when I search for Consultport HR Business Process Consultants?
We are always fully committed to providing you with the highest service. Therefore, when you need HR Business Process Consultants, we offer you the request, search, and proposal stages completely free of charge. Every consultant has a different rate, which we communicate to you, with no strings attached.
HR Business Process Consultants are in High Demand
Have a Look at our Blog Articles
Get Informed About Trends, Industry News and Learn from Experts' Tips and Tricks