The Best Freelance Platforms of 2022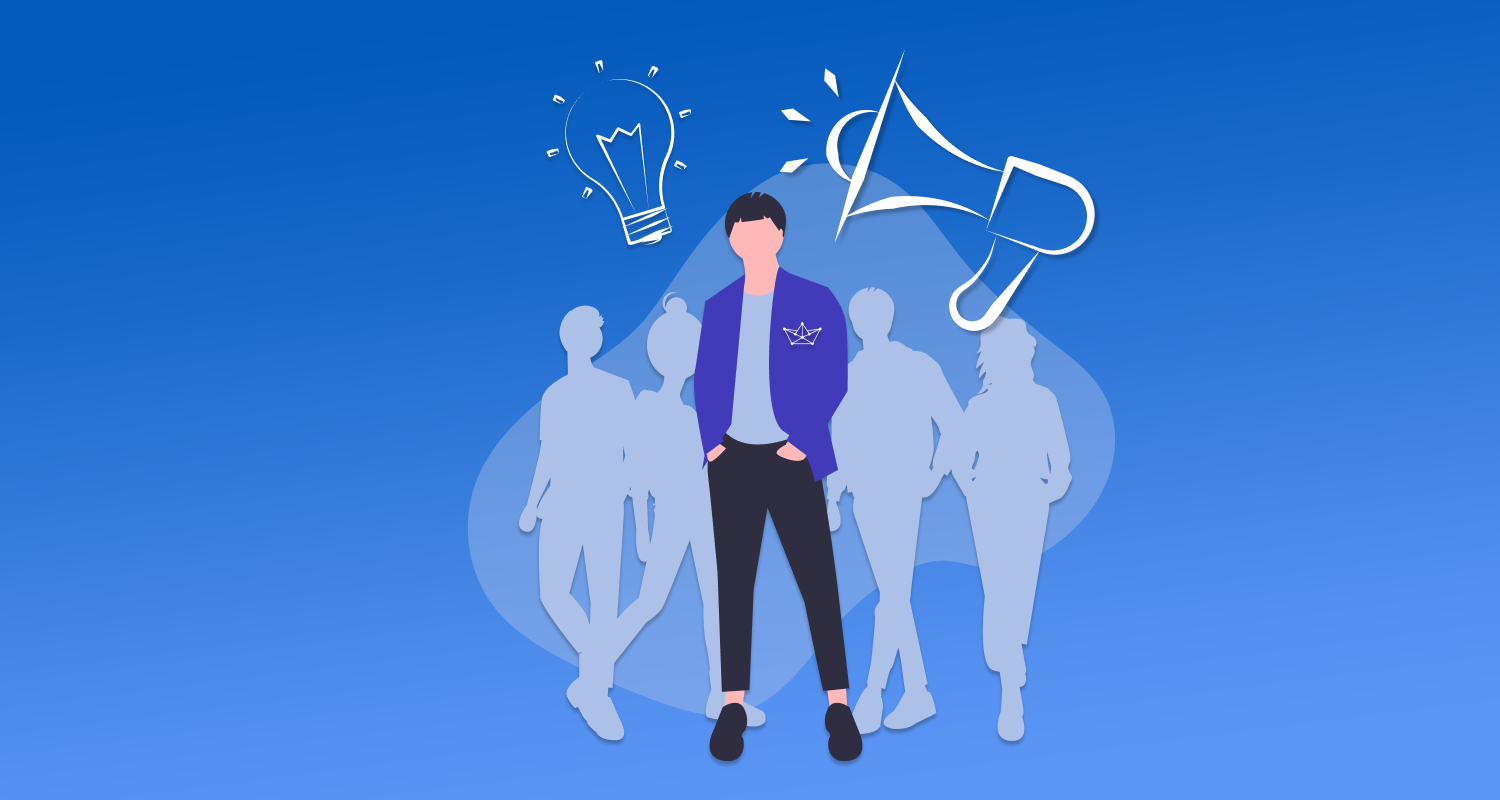 Many Consultants are looking for good platforms to get freelance jobs. The good news is that, as the gig economy, work-from-home and freelancing have grown in popularity, so too have the online marketplace and a wide range of freelance platforms. In the following article we will look at Upwork, Fiverr and Toptal and introduce Consultport as a specialist online consulting platform.
Upwork – "Discover Top Talent"
The primary advantage of the Upwork platform is its size, with over 17 million users and 145 thousand active clients spending at least $5,000 per year.
It is a general rather than a specialist platform and offers opportunities for individual freelancers and teams. It lists nine main categories of work, each with multiple sub categories:
Development and IT
Design and Creative
Sales and Marketing
Writing and Translation
Admin and Customer Support
Finance and Accounting
Legal
HR and Training
Engineering and Architecture
How it works
The platform's promise is "Post today, hire tomorrow." As soon as jobs are listed, registered freelancers with the appropriate skills can bid for them. On average, clients hire within three days. The company has a screening process to identify people and businesses that do not meet basic quality standards. It also rates freelancers on their completed work and reviews. Top-rated freelancers are featured on the Project Catalog and Upwork talent scouts will send lists of possible jobs and recommend them to premium clients.
The competition is stiff. Newcomers might have to accept lower rates on several projects to build a reputation. However, they can take many online tests and post their results to boost their profiles. Upwork facilitates project management with communication tools, milestone planning and payments processing. This includes hourly rates or project prices and an escrow system to protect both employers and freelancers.
For each project, the company takes 20% of the freelancer's first $500, 10% of the next $9,500, and 5% for any amount above $10,000. It also charges employers a 3% admin fee for each project. Management consulting and business analysis are sub-categories under Accounting and Consulting. On the day of writing, there were 387 management consulting and 287 business analyst jobs available.
"We find the right projects for you and manage the paperwork, so you can focus on delivery." Consultport
Fiverr – "Make Every Task Top Priority"
Fiverr is also a general platform with impressive statistics. It has been in business since 2010 and has over 7 million registered users and 3,5 million active buyers from more than 160 countries.
Fiverr advertises that it connects businesses with freelancers offering digital services in 500+ categories. They fall under the following main categories, many of them in the arts and creative fields:
Graphics and Design
Digital Marketing
Writing and Translation
Video and Animation
Music and Audio
Programming and Tech
Business
Lifestyle
How it works
In the Fiverr system, freelancers post their services and profiles and clients browse through them to find an appropriate match. They can search by keyword, set requirements like budget or urgency and see detailed comparisons of services offered. Fiverr is open to anyone, without vetting or skills tests and with anonymous feedback systems. This low barrier to entry can mean unsuitable projects or freelancers. Businesses can upgrade their package if they want verified freelancers, talent matching and a dashboard system to manage projects. Like Upwork, Fiverr offers protected payments and 24/7 support. It takes a 20% commission on all projects. On the day of writing, 1,228 freelancers were offering "business consulting" services on the platform. They covered business planning, legal, marketing, social media, e-commerce and logo design.
Toptal – "Tier-One Top Talent On Demand"
Toptal is not just a platform for remote workers. It is itself the world's largest fully remote company, with no headquarters. It is a specialist platform for software developers, designers, finance experts, product managers and project managers. Moreover, it offers only the top talent in the world, backed by a very intensive and rigorous screening program.
Typically, of the thousands of applications received, only 3% are accepted. There have been over 1.2 million applications from freelancers and 40,000 talent engagements, servicing over 16 thousand clients. Clients provide the details of their job requirements, and Toptal industry experts handpick the best candidates and connect them for interviews and hiring decisions. Clients may request individual freelancers or whole teams. While most work is remote, Toptal will also relocate workers for on-site jobs if required.
Clients have a week to trial a freelancer. If they are not 100% satisfied, the client has no charge (and Toptal pays half of the agreed rate to the freelancer.) Freelancers are offered a choice of several possible projects. To ensure that they maintain some work-life balance, they can accept only a maximum of 40 hours of work per week. They set their own rates for each client and Toptal adds a percentage, so the client pays the commission. The limited fields and high barriers to entry mean that Toptal is not always the best platform to get freelance jobs. But it is undoubtedly the place to start if you are a world-class freelancer or need to find world-class talent.
Consultport – "Find Consultants and Digital Experts"
Consultport projects itself as a harbor where companies can take on board highly experienced consultants and digital experts to advance any project no matter how choppy the business waters may be. It follows a methodology similar to Toptal.
How it works
Firstly, it is looking for the best talents, thus consultants are pre-screened to validate their skills and experience. There are stringent pre-qualifying criteria:
Management consultants need 2+ years' experience at a top tier management consulting firm or equivalent fast-paced environment.
Digital experts need 5+ years at a leading digital company and/or deep expertise in digital transformation.
Industry experts need 10+ years in a senior position at a blue-chip company.
Secondly, it works with clients to thoroughly understand their needs before offering a list of the consultants most qualified to deliver. Thirdly, it takes over the administrative work of each project, setting up contracts, billing and even undertaking quality assurance from onboarding to project completion. A remarkable statistic is that 71% of projects are staffed within 48 hours. This lives up to the promise that "We find the perfect consultant for you in three simple steps. No joke.".
Tell us your requirements
Choose your favorite
Start your work
There is an equally simple promise to consultants: "We find the right projects for you and manage the paperwork, so you can focus on delivery.".
Consultants can select projects with the highest value, best suited to their interests and skills and fitting in with their availability and regional preferences. They set their own rates and can rely on support from Consultport whenever they need it. This personal touch is what sets Consultport apart from many freelance platforms.
The main areas of expertise are:
Digital & Innovation
People & Organization
Strategy
Finance & Corporate Development
Operations & IT
Marketing & Sales
Consultport is a specialist online consulting platform with over 3,500 experts and has undertaken projects in 53 countries.
Key takeaways
Finding the best platform to get freelance jobs has become much easier with the plethora of freelance platforms available. However, there are differences among them.
Some, like Upwork, offer an almost unlimited range of opportunities. While others, like Toptal, are more specialized. Upwork and Toptal start the process with clients posting jobs that freelancers can apply for. Fiverr starts with freelancers posting their profiles and clients search for what they need. Consultport is a specialist online consulting platform for management consultants and digital experts. It stringently pre-screens consultants and then matches them to incoming client projects. There is a hands-on and personalized approach that allows both clients and consultants to get on with the work while it deals with admin and project management.
Share This Story, Choose Your Platform!