Here Are the Best Data Visualization Tools for 2021
Published:
August 23, 2021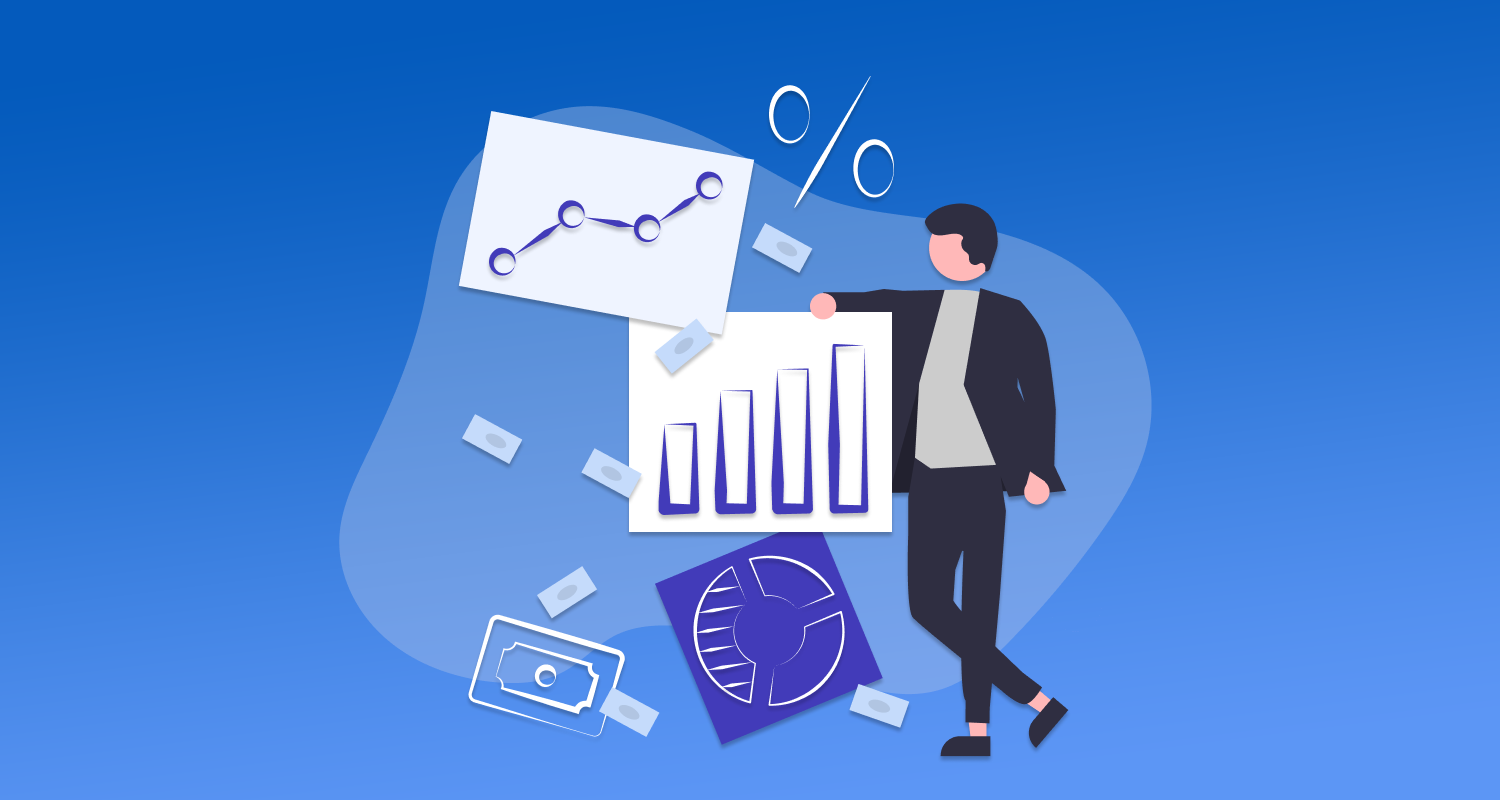 Data includes lots of numbers, and numbers could give a lot of people headaches. Also, unorganized data is basically useless because it's hard to gain any intelligence out of it. Thanks to technology, however, we can now present data in a visually pleasing format through data visualization tools.
But before we dive into the best tools, let's quickly discuss what data processing is. Simply put, it is the act of transforming raw data into a meaningful piece of information. For example, analyzing population growth in the past decade could help data analysts predict future growth.
Alright. Now that you know what data processing is, let's talk about data visualization. Fact is, it's easier to explain and analyze data when it is presented in a visual format. Fortunately, in this day and age, we have quite a few state-of-the-art data visualization software that both companies and individuals can use.
In this article, we will discuss the top 5 data visualization tools for 2021. So, without further ado, let's begin.
1. Google Analytics
This is one of those data visualization tools that a lot of people have heard about. Even the ones who have no clue about what data processing is. Google Analytics tracks website visitors and presents their data in a way that makes further marketing decisions easier. You can know who visited your website along with their location, time of visit, web pages visited, the device used to visit them, traffic sources, bounce rate, retention rate, session duration, and much more.
Google Analytics provides data in a graphical as well as tabular form. This makes it very convenient for you to have a quick glance at the data and see what's going on in your business. One of the most useful tools in Google Analytics is Cohort Analysis. It helps you understand the behavior of various segments of users. This data, when visually presented, can make segmentation and targeting a lot easier.
"Without data, you're just another person with an opinion." - Edwards Deming, Statistician
2. Sisense
Sisense takes data visualization tools to the next level. The company is capable of offering a wide range of business intelligence solutions and provides data visualization tools for almost every department in a company. A wide spectrum of data dashboard formats are included, such as ones that are specially designed for retail, human resources, executive, digital marketing, operations & logistics, and sales to name a few.
The company also lets you watch a demo or opt for a free trial. You can also explore their data dashboard by simply providing your email address. Sisense is truly a force to be reckoned with as many big companies, such as Nasdaq, Expedia, Philips, and Rolls Royce use it. So, if you want to have a customized business intelligence solution that is tailor-made for every department in a company, you might want to give Sisense a try.
3. Domo
This one is for the pros only. If you're someone who's new to the whole business intelligence and data visualization thing. Then, you might want to consider other options. That being said, if you and your team have substantial experience with data, then Domo can be a very powerful tool for you. Domo has a wide range of data connectors and third-party app integration options.
You can connect Domo to Salesforce, Facebook, Google Analytics, Excel, Stripe, Shopify and a myriad of other external apps. While all the aforementioned apps do provide data in a visual format, expert users can use Domo to crank it up a notch and get better insights. Domo offers 85 types of visualizations for you to choose from. It's worth reiterating that making the most of this tool does require a bit of work, but if you live and breathe data, you should give this one a go.
4. Microsoft Power BI
If you're looking for a really huge variety of data visualizations (including a 3D interactive map) and purposeful insights, then this is the one. Not only does Microsoft Power BI provide a decent selection of data connectors, but it is also very easy to use. This makes it an ideal tool for telling data stories through visualization.
However, an important point to note here is that Power BI offers customized solutions for only four types of industries currently: Energy, Healthcare, Manufacturing, and Retail. Other users have the option of getting a combination of Azure and Power BI or Office 365 and Power BI. And finally, when it comes to data security, you can trust Microsoft's highly secure digital infrastructure. You can reliably create and share data insights because it is secured using double encryption.
5. Tableau
Founded in 2003, this company is one of the oldest in the data software sector and has a large user base. For this reason, there is a well-established online community of Tableau users, and there are plenty of guides and training resources available. One of the key features of Tableau is its drag and drop function which enables users to create a visual representation of data relatively quickly. This tool also has the capacity to handle very large amounts of data with ease. What's more, Tableau has a mobile version available for both iOS and Android. This will allow you to keep up with the data when you're on the go.
Tableau is an old and trusted solution, however, it may take some time for new users to get used to all the functions. But if you're ready to stay the course and learn how to use this tool, it may be worth your while.
Great. That brings us to the end of this article. Hope this helps you choose the right data visualization tool. And if you're looking for a Digital Expert who can help you with your data visualization needs, check out this case study to see how our experts can be of great assistance.
Share This Story, Choose Your Platform!