From Challenges to Efficiency: ERP Implementation is the key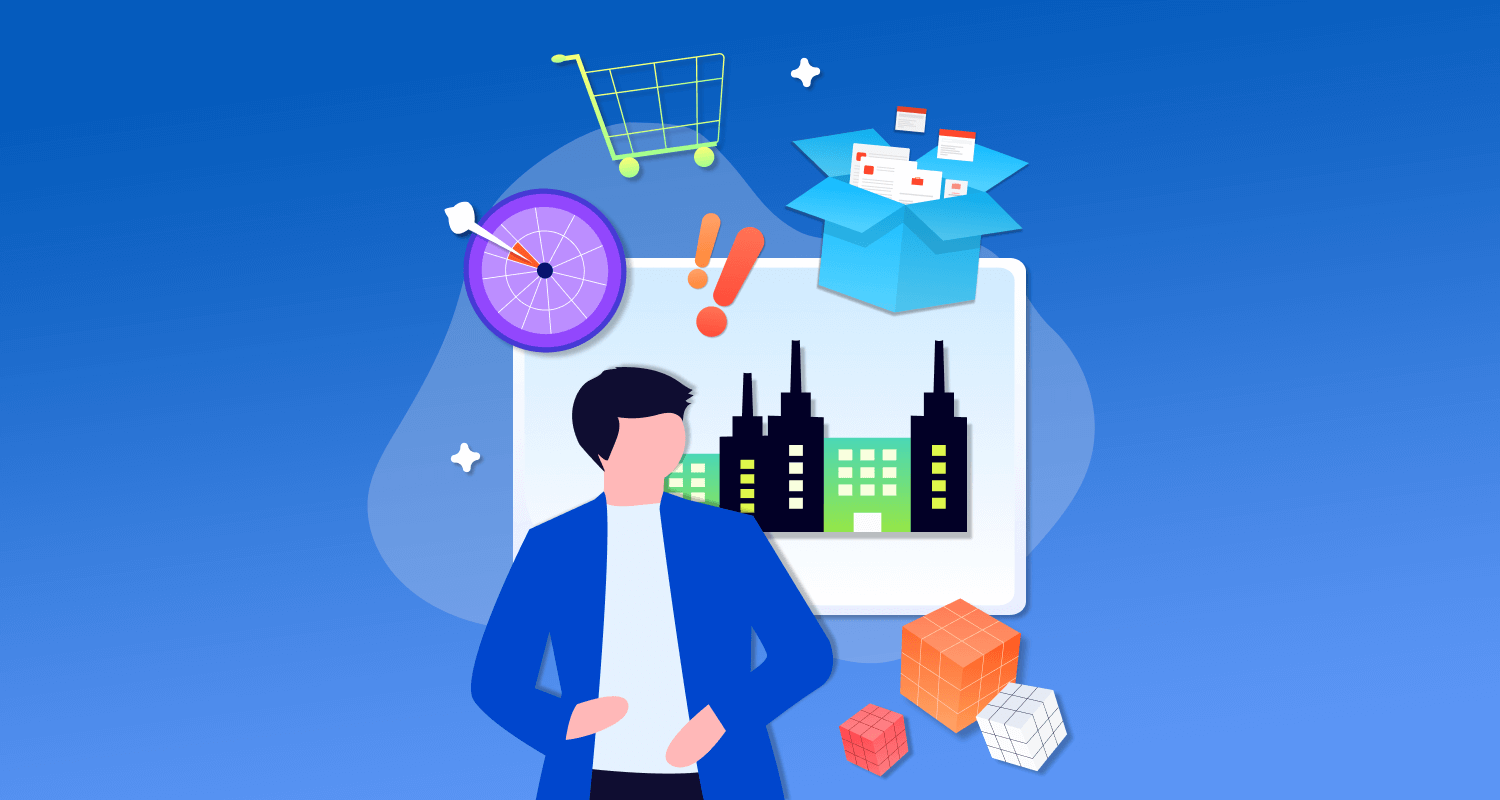 I think that ERP is not a new term for anyone nowadays. Recently, more and more people have been discussing ERP (Enterprise Resource Planning) and how it helps improve business performance. As a result, the demand for ERP implementation consultants goes up significantly.
Before heading out to an ERP professional, maybe you can take a look at this article, in which I am going to introduce to you some useful general knowledge of ERP definition, how it benefits your organizations, and everything you need to prepare to deal with ERP implementation.
Let's dive in!
According to
SAP
, this is "the simplest way" for everyone to think about ERP:
"All the core business processes needed to run a company: finance, HR, manufacturing, supply chain, services, procurement, and others. At its most basic level, ERP helps to efficiently manage all these processes in an integrated system. It is often referred to as the system of record of the organisation."
Generally, ERP is a type of application that enables you to manage all your business operations in one place. As an ERP implementation consultant, I believe that all companies should take ERP into consideration if they want to boost their productivity and facilitate
sustainable development
in the long run.

There is no doubt that ERP software is trending right now. According to
Allied Market research
, the ERP software market will reach a value of $78.40 billion in 2026 on a global scale, growing at a CAGR of 10.2%.​​ In 2023, these ERP systems continue
their leading positions
as the top names used by businesses, from larger enterprises to small to medium-sized businesses: Oracle NetSuite, Oracle ERP Cloud, SAP, Acumatica, SysPro ERP, Odoo, etc.
Some of you may argue that ERP is not for every business. For example, some startups will prioritize other urgent problems rather than ERP implementation - a challenging process that costs a lot of time and resources. My point here is that you do not need to set up an ERP system right away to keep up with the trend. However, make sure that you have the "ERP spirit", which is to manage and integrate important parts of your company into a comprehensive picture. In this way, you will easily figure out insights in order to optimize your business.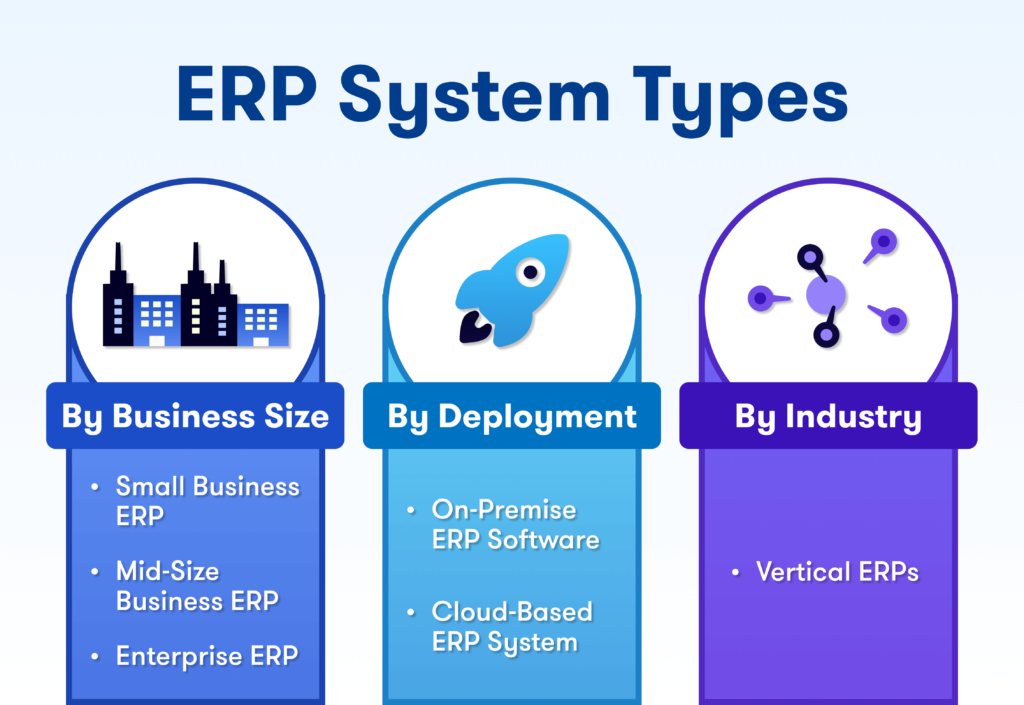 KEY TAKEAWAYS
ERP (Enterprise Resource Planning) refers to a process to manage and integrate all your business operations in one single place, often via software. ERP implementation not only provides business owners with a better management tool but also assists employees to optimize their daily work.
The global scale of the ERP market is expected to reach a value of $78.40 billion in 2026, thanks to the growing demands.
ERP solutions bring about enormous benefits for businesses: Deliver a single source of data; Support real-time visibility; Enable automated operations & Increase productivity.
However, the ERP implementation process is not an easy task. There are some certain challenges that every business should notice such as Cost overruns, Software complexity, Team resistance to change, Integration issues, and Constant customization.
How ERP Enhances your business
Based on my observations as an ERP implementation consultant, I am amazed by the tremendous advantages for businesses in all industries.
Single source of truth
All the company's information will be stored in one place in the ERP systems. Therefore, you can improve your data quality and say goodbye to duplication and inconsistency. You know that data is power these days, right? With a single data repository, every small user's changes are captured in the database. It will ensure that everyone in the company has access to the most up-to-date information. No missing notifications and that is how your work flows!
Real-time Visibility
Instead of asking for necessary information from other departments, now all your employees will share the same data storage. Anyone can exploit data at any time they want. All accountants I work with are so happy when they can finally track all data on costs and profitability across all departments, business units, and geographical locations. This becomes even more important for frontline staff who directly interacts with customers. For example, they can find details about orders, transactions, or inventory availability easily. Your
customer service
will be improved significantly.
Automate operations and boost productivity
Each part of your company used to run by different applications, and it gives you a lot of headaches to unify data from these sources. The good news is that ERP solutions can replace multiple types of software, add-ons, spreadsheets, or office tools you are using. It helps business owners save time by not switching between systems and concentrating more on operation optimization. When all processes are connected, it makes automation happen naturally. As a result, your company will increase performance, and improve the product/service quality.
Challenges in ERP implementation
ERP's benefits for businesses are undeniable. However, it does mean you will jump into the ERP implementation immediately, and I am afraid that you are likely to fail. ERP systems are complicated, and you need to do thorough research, just to determine whether it's the right time to apply ERP to your business.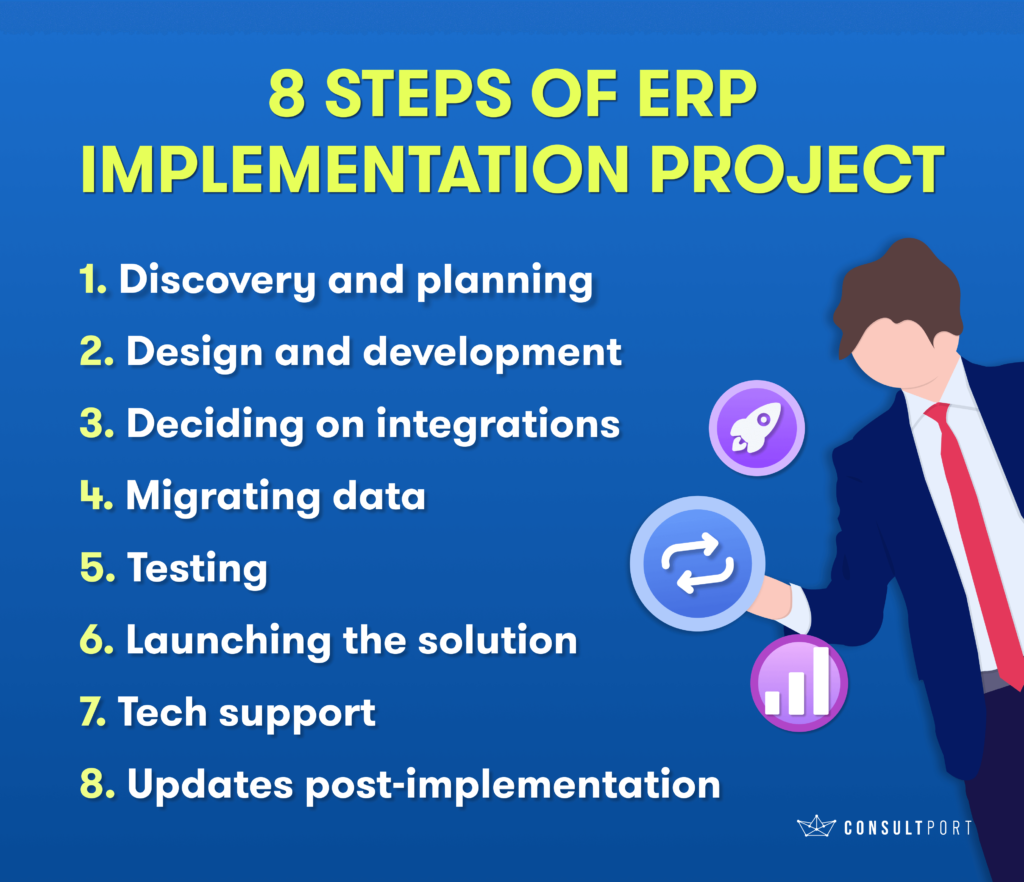 Here are the 5 most popular challenges for most companies when carrying out ERP implementation projects. As an ERP consultant, it's crucial for business owners to take these problems into account to increase the success rate.
1. Cost overruns
As I said before, implementing an ERP system will be a long journey, which can take years to completely set up a brand new way of working for a business. Because of this, it surely costs you a huge amount of money.
Here we go: One of the biggest challenges is the high cost associated with implementing and maintaining an ERP system. For
small and medium-sized businesses
, it becomes a real obstacle when you make a mistake when
estimating the budget
. The entire project will fall apart, causing severe damage to the company.
Also, many business owners will hesitate to spend too much money on a project which does not ensure an
ROI
of 100%. Well, there are always risks in any decision. If you control the risks properly, the rewards will not disappoint you.
2. Complexity
Running a business is hard. Therefore, the complexity of ERP systems can be overwhelming, especially for businesses without previous experience using them.
As an ERP implementation consultant, I always prepare extensive training sessions to make sure that both business owners and employees understand how the system works and how it impacts their current work. If you don't educate users early, it will become more difficult to train them later in the maintenance stage.
3. Resistance to Change
As mentioned above, due to the complexity of ERP systems, your employees could not show a welcoming attitude to the transition from the traditional working process to the brand new one.
If your business processes are not stable, ERP implementation consultants can pursue them by addressing the issues and how the new system will fix them. Things get harder when all the processes seem to be fine and everyone is happy now. What can you do to make them change their mind? In this case, I suggest that you propose a
data-driven report
showing the potential impacts and specific benefits for each department. Also, it is vital to make a detailed plan that guides everyone on how they are going to join and support the project.
Of course, you can still carry out the ERP implementation with the approval of business owners. But without the support of employees, you need to deal with low user adoption rates after the project finishes.
4. Integration Issues
To build an all-in-one workspace for your company, integration tasks can lead to conflicts, data loss and slow down your progress. As an ERP implementation consultant, you have no way to prevent unexpected technical issues. What you can do is invite domain experts to help resolve the problems raised.
5. Customization Challenges
Business needs vary in different industries, market flows, and development stages. So, almost all my ERP implementation projects include some customization requests. Similar to the integration issues, this will require expertise and specialized skills, which may not always exist within an organization or its workforce.
Kicking off your ERP implementation project is a big milestone that may change the entire future of your business. Although the potential results are so promising, you should consider all the challenges we discussed above, and prepare suitable strategies to tackle them.
To ensure that your project is successful, I highly recommend you find an excellent ERP implementation consultant to
make plans
, track progress, and take care of all the risks. At ConsultPort, we connect you with thousands of experienced ERP implementation specialists who translate your requirements into functionality accurately and timely.
If you need more information, please visit
here
or drop us a message.
Share This Story, Choose Your Platform!