3 Start-Up Financing Strategies for Your Consultancy
Published:
August 7, 2022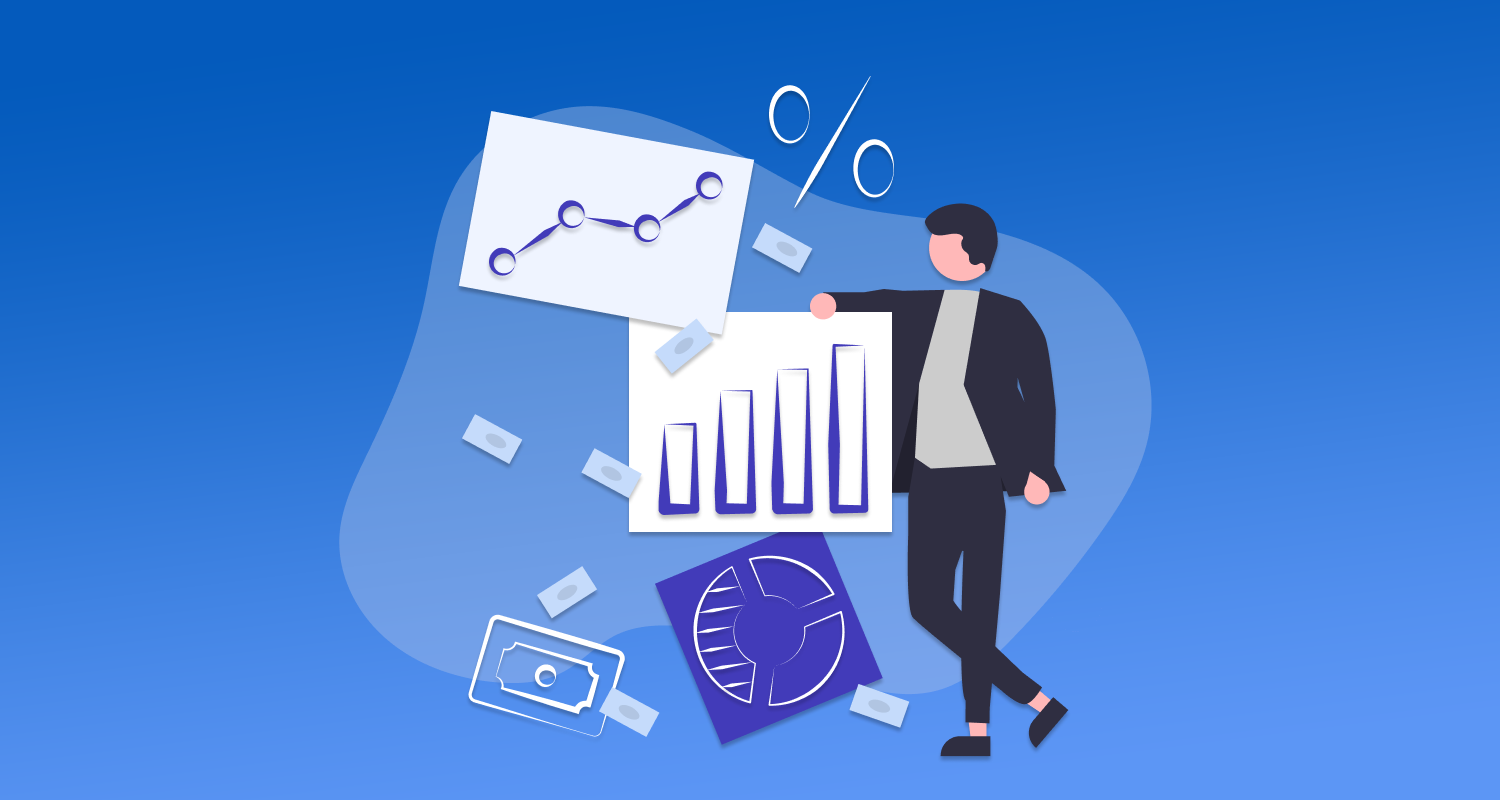 Need start-up financing for your consulting firm? In this day and age, the terms 'start-up financing' and 'start-up funding' can be heard a lot. Many small businesses have turned into Fortune 500 corporations just because they had the right funding. For example, more than a couple of decades ago, Google received a $25 million round from Sequoia Capital and Kleiner Perkin. And look where Google is today!
However, as a consultant that wants to start their own firm, you most likely can't get money from venture capitalists or angel investors. Why? Well, because unlike predictable financial returns from a next-level tech company like Apple or a cutting-edge car manufacturer like Tesla, return on investment from a small consulting firm is very unpredictable. And even if the returns are predictable, almost no venture capitalist (who is used to investing millions) would spend their time and energy on a small consulting firm.
So, is there a way for consultants to raise money for their own consulting firm? Indeed, there is, and that's what this article is all about. So, without further ado, let's discuss the top 3 ways consultants can fund their private consultancy.
Strategy #1: Bootstrapping
As a consultant who is looking for start-up funding to set up their own consultancy, bootstrapping can be your first step. Simply put, bootstrapping is using your personal funds, including money borrowed from friends and family, to start your own business. Business owners who opt for bootstrapping do not rely on bank loans or other complicated start-up financing procedures. They make do with the money they have. So, let's discuss the pros and cons of this start-up funding method.
Pros
1. Complete ownership
When you're using your money to start your own business, you don't have to worry about getting fired from your own company. Remember what happened to Steve Jobs? Despite being the face of the business and co-founding Apple, he was fired unceremoniously because he had many business partners and investors. Well, even if your consultancy doesn't become a Fortune 500 company, you will at least have complete ownership for as long as you want.
2. Control over decisions
Most newbie business owners are unaware of the pressure that comes with external funding. But when other people haven't invested their money into your business, you'll have complete autonomy. So, if you handle start-up financing yourself, you can control your business without any stress from outsiders.
3. Agility
When you use your own money for start-up funding, you can begin things early and move with speed. No more waiting for investors to pick up your calls or meet you in person—you have the money, so you can start your own business, and you can grow swiftly.
Cons
1. Potential financial loss
The biggest con of bootstrapping is losing money. Yes, that could happen to many people. However, if you really are an experienced consultant, then you already have sharp business acumen, and it's highly unlikely that you'll make bad business decisions. So, have faith in your abilities and take the plunge when you're ready.
2. Problems with scaling
Surely, you can't compete with top consulting firms when you just use your personal savings to start your own business. This means that your client base may be limited. Also, it may be difficult for you to move into a bigger office with the limited funds you have, and this, consequently, will hinder business expansion.
3. A lot of work
If you ever feel overwhelmed with your day-to-day tasks, client meetings, lead generation, etc., you can't always consider onboarding junior consultants to share the workload. As you may already know, consultants aren't cheap. If you hire consultants to work as your assistants, their salary will come from your pocket.
KEY TAKEAWAYS
Consulting start-ups may find it difficult to get money from venture capitalists and angel investors due to the industry's nature.
Consultants may use their own savings to set up a consulting firm and have full control over their company.
Working as a freelance consultant can help consultants raise funds to start a consulting firm.
Freelance consulting platforms like Consultport can be of great help to consultants who want to find high-paying freelance projects.
Consultants may also approach banks for small loans, however, the process can be lengthy and there are risks involved.
Strategy #2: Indirect Funding From Freelance Consulting Clients
If you're deeply involved in the process of start-up financing right now, you might have already come across many product-based companies that secured start-up funding. Consulting, on the other hand, is a completely different industry. Even if you don't have a penny in savings and no investor is willing to give you money, you can still start a very lucrative consulting firm. As a consultant, your knowledge and experience are your biggest assets. You don't need a fancy office on the 50th floor or a personal secretary to book appointments. All you need is a laptop, an internet connection, and the ability to generate leads and close new projects.
For instance, if a client hires you as a freelance consultant to incorporate Agile in their business, you could easily create a strategy, set up the Agile framework, introduce short-term sprints, train the client's team, track the impact of your transformation, and do much more work from the client's office or from the comfort of your own home. The only investment from your side would be a computer, which you probably already have.
The profit margins in freelance consulting projects are very high—even more than 90% if you play your cards right. You don't have to set up a factory, manufacture and distribute products, or process returns. You are the product and your expertise is what you're selling. So, firstly, work on as many freelance projects are you can, make money from them, and then invest it into your consulting firm.
Want to learn how to close more projects as a freelance consultant? Read this article on winning consulting projects.
Pros
1. A strong foundation
Before you dive into the world of business, it would be beneficial for you if you spend a year as a freelance consultant first. Starting off as a freelancer is like being a one-person business. You'll learn the ins and outs of the market before you even consider start-up financing. This experience, indeed, is a surefire way to create a strong foundation for your consulting firm in the future.
2. Pre-existing client base
Don't start a consulting firm without finding clients first. In fact, the main reason why most businesses fail is the lack of customers. However, if you work as a freelance consultant first, you will already have some clients who you can bring to your consultancy when you transition from being a freelancer into a consulting firm owner.
3. Testimonials and case studies
When you transform yourself from Chris Johnson, the freelance consultant to Johnson & Associates Consulting Firm, you could use client testimonials and case studies of success stories from your freelancing days. Before raising funds for your consulting firm, make sure you have some client results to position yourself as someone worth hiring.
Cons
1. Difficulty finding new projects
Freelance consulting is not as easy as it sounds. Generating new leads, pitching your services, negotiating fees, etc. can get very challenging. However, you could sign up with a freelance consulting platform and let them find clients for you. For instance, here at Consultport, we have over 10,000 consultants in our network who we connect with a network of pre-selected high-paying clients.
2. A lack of consistent income
Unlike a job that pays a fixed monthly salary, freelancing does not work like that. In freelancing, payment frequency can vary from client to client, and this could get frustrating.
3. Isolation
Working alone may not be for everybody. It takes a lot of willpower to do the right thing when no one is watching you or giving you directions. Also, not having a close group of office friends may leave some freelancers feeling isolated.
Strategy #3: Small Business Loan
This should be your last option for start-up financing. When applying for a business loan, you must think from the lender's perspective. The lender will only give you money if they see potential in your business. You will have to explain your business strategy, your expected monthly recurring revenue (MRR) and annual recurring revenue (ARR), the risks involved in running a consulting business, and much more. Of course, this comes with pros and cons—let's dig deeper into them.
Pros
1. Business expansion
If granted, a small business loan could help you scale your consulting firm and take it to the next level. You could hire new employees, work from an office in a great location, invest in marketing and advertising, buy subscriptions for customer management platforms, and much more.
2. A much-needed help when facing cash flow challenges
Whether you're a freelance consultant or running a consulting firm, there could be temporary cash flow challenges that can easily be sorted with a small business loan. For example, if you're expecting a $50,000 payment from a client in 30 days and your office rent is due in 10 days, a temporary small loan could help you bridge the gap.
3. Positive credit score
If you start with small business loans and create a good impression on lenders by returning the bank's money on time, they'll be more likely to trust you with bigger loans in the future.
Cons
1. Risk
Let's face it, a bank's loaned money comes with a risk. It's not like borrowing money from your family—it's the bank, and they will want their money back on time with interest. If you don't pay, there could be legal action taken against you.
2. Tedious application process
In most cases, you can't just go into a bank and get a loan instantly. There will be a lot of paperwork, background checks, credit score analysis, and interviews. In some cases, you may not even get your loan approved on time.
3. Loans from multiple banks
Sometimes, you may not be able to obtain all the money from one bank, and you may have to apply for another loan from a different bank or financial entity. This, again, could prolong the already tedious process.
Conclusion
Usually, it takes a lot of funds to start a business. However, consulting businesses are a bit different. You may as well start your own business today with zero funds if you have clients who are willing to pay. Ultimately, your clients are paying you for your expertise, not a fancy office in a high-rise building or a well-designed website. However, in the long run, if you want to expand your business and build something spectacular, you will definitely need funds. You can either use your personal savings, borrow from friends or family, use the money from freelance consulting, or approach a bank. The choice is yours.
Share This Story, Choose Your Platform!