The McKinsey 7S Model Explained With a Practical Example
Published:
November 29, 2021
In the 1980s, three McKinsey consultants, Tom Peters, Robert Waterman, and Julien Philips created a tool that would prove to be one of the best tools to examine organizational design—the McKinsey 7S Model. They created a list of seven internal factors that determine an organization's efficiency, which is as follows:
Strategy
Structure
Systems
Shared values
Skills
Style
Staff
All the factors in the McKinsey 7S model are equally important, however, these seven factors are further divided into two categories: hard elements and soft elements.
The first three elements, which are 'strategy', 'structure', and 'systems', are hard elements because they influence the management in a company. On the other hand, the latter four, namely 'shared values', 'skills', 'style', and 'staff' are the soft element category as they are culture-oriented and rather abstract.
So, let's discuss each factor one by one followed by an example at the end.
The Seven Factors of the McKinsey 7S Model
Strategy
Strategy has a lot of different meanings. But in the McKinsey 7S model, strategy refers to the approach that a company uses to gain a competitive advantage and reach its long-term goals. A great strategy is one that is reinforced by a clear vision and mission as well as strong values. Most importantly, a firm's strategy should be in alignment with the other six factors of the McKinsey 7S model. For instance, even if a short-term strategy usually doesn't help provide exceptional results, it may help a company do so if it aligns with the other six factors.
Structure
As the name suggests, the term structure in the McKinsey 7S Model refers to organizational structure. In simple terms, it involves the chain of command and knowing who takes instructions from whom. Without proper structure, it's really difficult, if not impossible, to conduct daily operations successfully. A lack of structure can lead to chaos and confusion. That's why the McKinsey consultants who created this consulting framework added structure to the model.
Systems
'Systems' refers to the processes and procedures that conducts a business's daily activities. A company's standard operations consist of such procedures and workflows. Basically, systems determine how to do business and it includes everything from production to distribution of goods and services.
Shared values
McKinsey consultants put shared values at the core of this model. If you see the McKinsey 7S model presented as a diagram, you'll find that all the other factors revolve around 'shared values'. Basically, shared values include norms and behavior that are expected from all staff members. These are usually mentioned in the company guidelines and employees are required to familiarize themselves with them before commencing the job.
Skills
Again, as the name suggests, 'skills' refers to the skills and competencies of people whom the company employs. To ensure that an organization has the right skill set to achieve its goals, it can either upskill current employees or hire new ones.
Style
Style refers to the management style that is prevalent in a company. It also includes the company's informal rules and culture. A good leadership style is essential to ensure job satisfaction and productivity.
Staff
This factor not only includes employees, but also involves how to hire, train, and maintain them. One must also consider other factors, such as the size of the workforce, its diversity, employee benefits, etc.
"The essence of strategy is choosing what not to do." – Michael Porter
A Real-Life Example of the McKinsey 7S Model
Now that you know all the factors of this model, it's time to apply it to a practical situation. Today, we will use McDonald's as an example and understand how the fast-food chain leverages this consulting framework.
Strategy
Cost leadership has been the age-old strategy of McDonald's. The company strives to offer a wide range of items to its customers at the lowest possible price. Apart from this, McDonald's sets SMART goals to achieve its short-term and long-term vision, and these goals are clearly communicated to all employees to ensure that everyone is on the same page.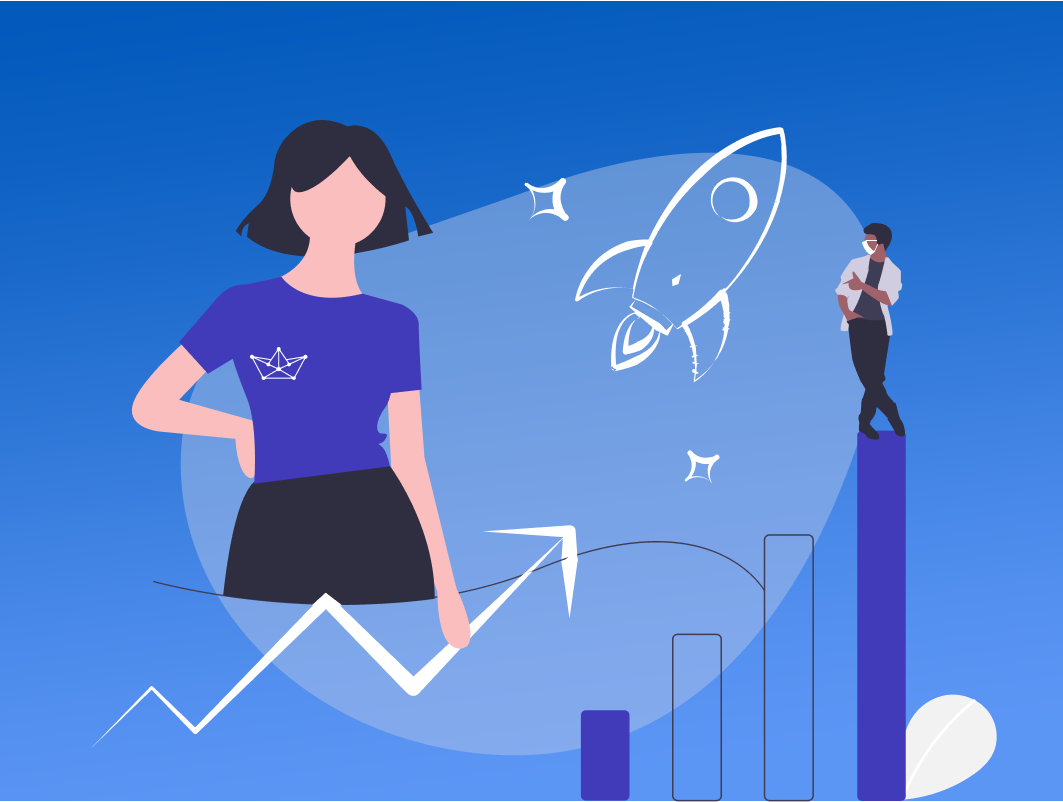 Structure
Because McDonald's is present in dozens of countries and has such a huge business, one may think that the company has a strict hierarchical structure. However, that is not the case. The company has a flat structure and the manager of each outlet usually manages assistants and employees. Even though some managerial levels are present, all employees work as a team and have easy access to senior leadership if needed.
Systems
From sales and marketing to operations and supply chain management, McDonald's has some of the most efficient systems in the world. In fact, the company's systems deserve a separate article of their own. Also, they constantly innovate to make their systems better. For instance, one of the company's recent endeavors was to reduce the drive-through order time by 30 seconds.
Shared values
McDonald's core values are: Serve, Inclusion, Integrity, Community, and Family. The aim behind living with these shared values is to be able to have a high level of integrity, serve a wide range of customers, hire employees from different backgrounds and encourage teamwork, and finally, give some profits back to the community.
Skills
McDonald's pays special attention to skills, training and workshops are regularly held to ensure that staff is able to provide flawless service to customers.
Style
The leadership style at McDonald's is participative. Seniors engage with employees from different levels and ask them to share their feedback to improve strategy and operations or to identify and resolve any conflicts.
Staff
The company is the world's second-largest restaurant chain by revenue and employs over 200,000 people worldwide. The McDonald's team is a global family and believes in diversity and acceptance, and that is the reason why people from different backgrounds happily work for the company.
So, that was the McKinsey 7S Model explained with an example. It is important to understand all the seven factors individually and how to align each factor with the others to ensure that an organization works effectively. In this article, we discussed this model briefly, however, in reality, you require a lot more information to be able to make the most of this model. That's why it helps to take a professional course and earn a certification in this widely used consulting framework.