The Pros & Cons of becoming an Independent Consultant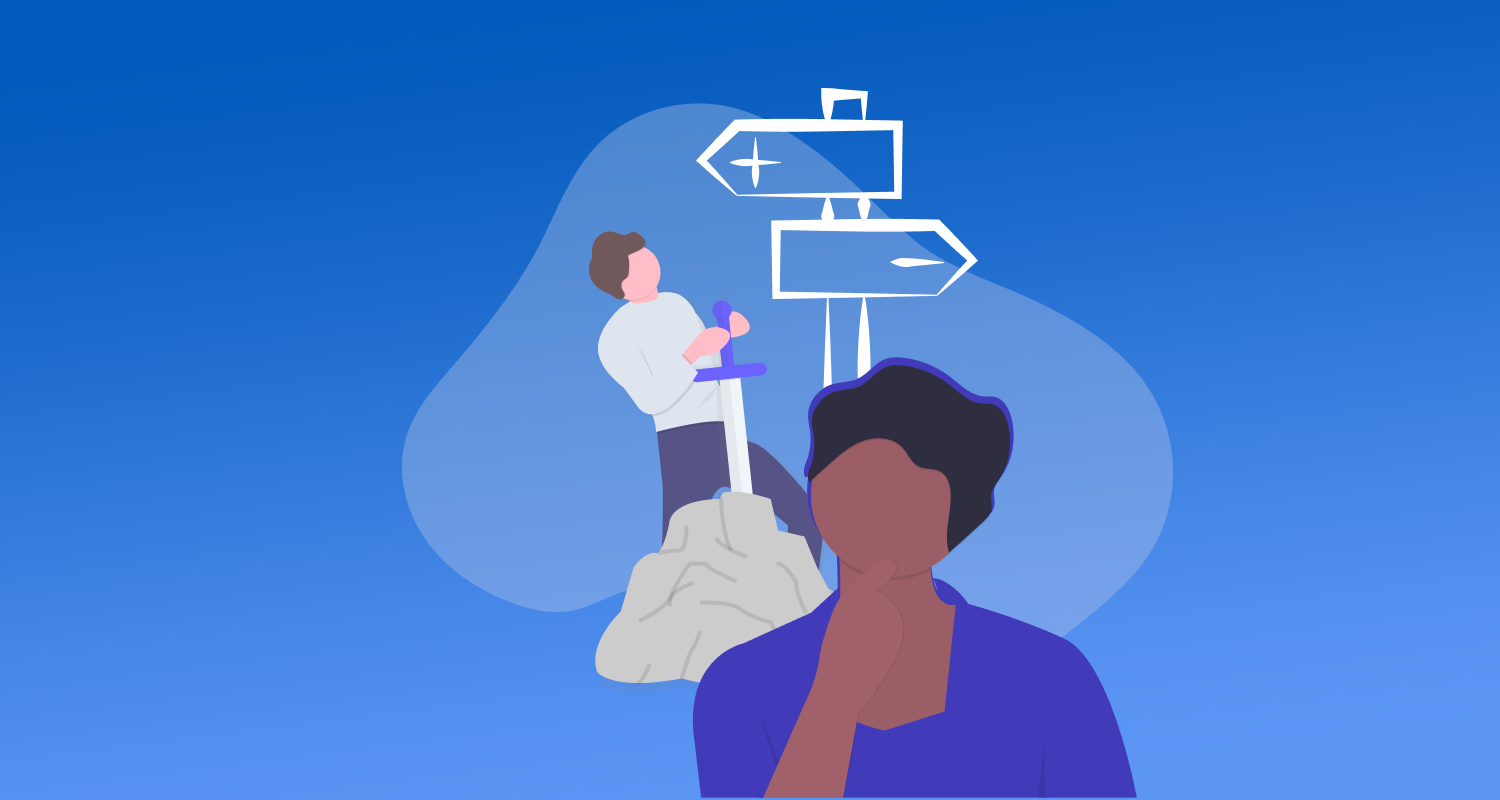 Millions of professionals in every industry are now embracing the freelance lifestyle. Consulting is no different. A lot of consultants are now quitting their corporate jobs to work as independent consultants. It's not uncommon to see LinkedIn profiles with headlines like 'ex-BCG', 'ex-McKinsey' etc.
So, is it that easy to just quit your job and become a freelance consultant?
Well, not quite. Like almost every other aspect of your career, freelancing comes with advantages and disadvantages.
In this article, we will discuss the pros and cons of becoming an independent consultant. And if you read it until the end, you'll also find foolproof techniques to overcome the cons.
Pros
1. Flexibility
One of the greatest benefits of being an independent consultant is flexibility. Working in management consulting as an employee may get a bit chaotic sometimes. Employees may have to work long hours and travel quite often. But as an independent consultant, you can choose your own hours, projects, and location.
2. No hurdles to career advancement
When you work as an employee in a big management consulting firm, or in any other consulting field, things may get very bureaucratic and competitive. Not only you have to be excellent at what you do, but you will also need to keep your seniors happy. You may be able to avoid all of this and focus purely on consulting if you become an independent consultant. So, if you want to take on bigger responsibilities early in your career, you should go freelancing.
"People today really value workplace flexibility and remote work because it allows them to focus their energies on work and life as opposed to commuting or other complications due to geography." - Ken Matos
3. New experiences
Becoming a freelancer means that you will have a whole lot of new experiences with a variety of businesses. Every freelance gig and client will bring exciting experiences with them. Oftentimes, working in the same firm as an employed consultant results in a Monday to Friday routine which goes on for years. But it is highly unlikely to happen if you work on your own terms as a freelancer. So, if you want to experience new things quite often in your career, you should definitely consider becoming an independent consultant.
4. Ability to position yourself as an expert
As an employee, the results you produce for clients are the company's results, not yours. This means that there's hardly any room to create a personal brand and let the world know who you are. But as an independent consultant, you can promote your own brand freely and position yourself as an expert in your field. Quite a few consultants who have worked as employees in big management consulting firms are now going independent and promoting their own brands. Maybe you should jump on the bandwagon as well.
Cons
1. Finding new projects may be challenging
As an employee, one thing is certain - you will constantly have some work to do as long as you're employed. But as an independent consultant, you will have to find new projects and close clients yourself. Constantly being on the hunt for the next project can be exciting at times, but it may also be exhausting at other times.
How you can overcome this
If you're taking your freelance consulting career seriously, immediately sign up with an online consulting platform. These platforms are constantly visited by businesses that are actively looking for independent consultants. It's way better to let an online consulting platform, such as Consultport, find new projects for you (instead of doing it all yourself and unnecessarily increasing the burden on your shoulders).
2. Lack of employment benefits that employees get
If, as a consultant, you're an employee of a big consulting firm, you could get some benefits like paid sick leaves, a company vehicle, and tools of the trade, to name a few. However, as a freelancer, you are your own boss and responsible for everything that happens in your freelance business. If you feel like taking some time off, you will have to do so with the knowledge that you won't get paid for that time period. And if you feel unwell and have to take some rest, you may have to explain that to your clients and let them know that there might be some delay in project completion.
How you can overcome this
Get your own equipment and consider it a one-time investment that will pay for itself with time. Also, make sure you have the right insurance, and take care of your physical and mental well-being - something that you should do even if you're an employee and not a freelancer.
3. Things don't always go linear
As mentioned before, when you're an employee, you will always have tasks on your to-do list as long as your employment lasts. It's also likely that you'll do a specific type of work every day for 8 hours. However, things may not be the same as an independent consultant. You may have busy periods in which you'll have a lot of work, and slow periods in which you may feel guilty for not being productive enough. There could be a few months during which you may make thousands of dollars, and then, there may be some months without any income.
How you can overcome this
Change your mindset and focus on your annual productivity as an independent consultant, not monthly or weekly. For example, if you earn a year's income by working only for 8 months as a freelance consultant, it's completely fine if you don't actively work on projects for 4 months of the year. Take this time off for some guilt-free relaxation as well as learning new skills to enhance your value as a consultant.
You may also focus on content marketing during slow periods and post informative articles and videos on social media to attract new clients. Once again, being in the talent pool of an online consulting platform helps. These platforms can turn your slow period into a busy period with just a few phone calls.
So, what are you waiting for?
If you are a freelance consultant who wants to find new exciting projects, get in touch with us now.
Share This Story, Choose Your Platform!