Joining an Existing Boutique Consulting Firm Vs. Starting Your Own
Published:
November 19, 2021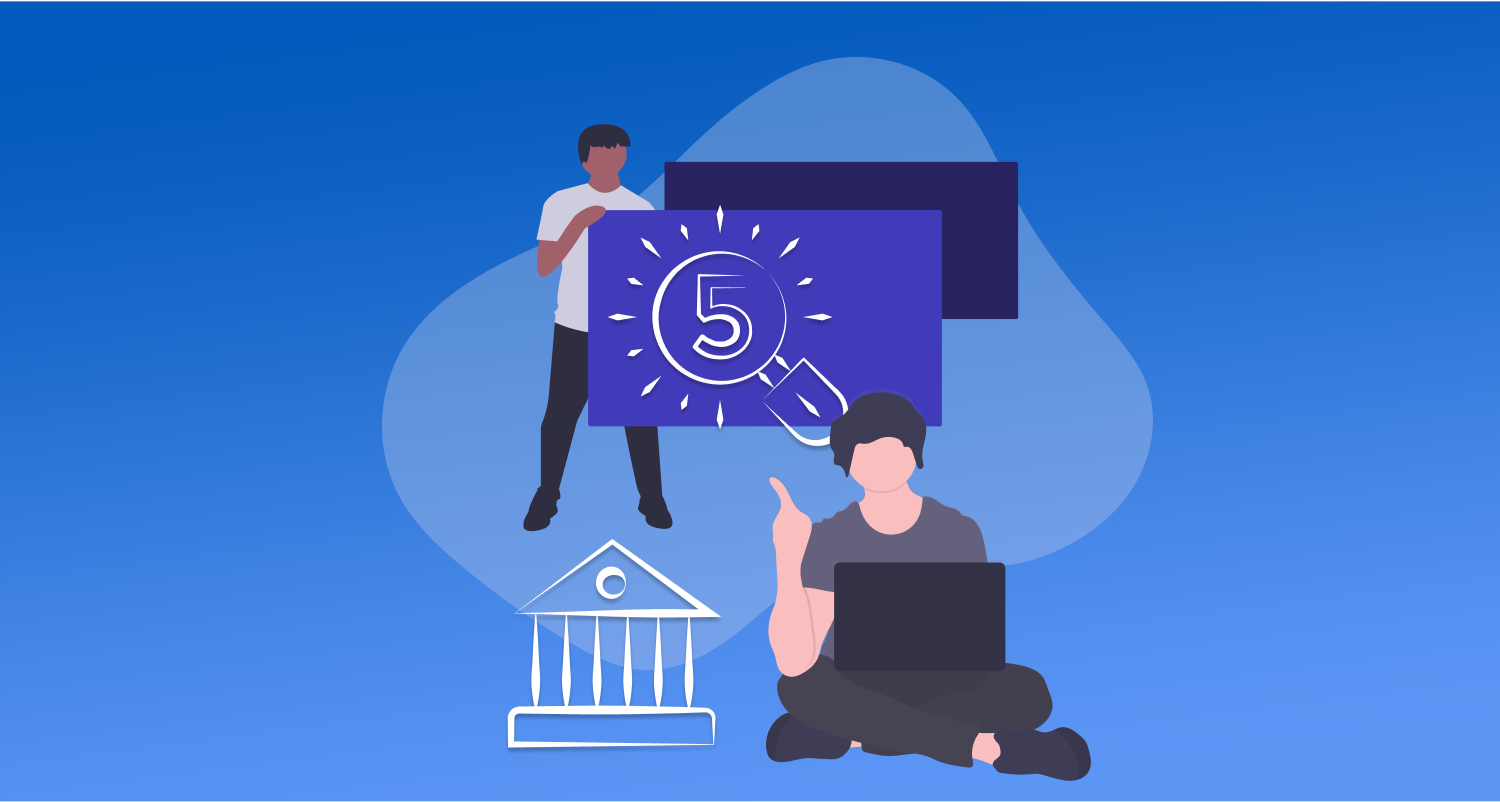 The global consulting market is one of the most well-established of all professional services. It is expected to grow to nearly $900 billion by the end of 2021.
So there seems to be enough work out there. The question for individual consultants is how best they should set themselves up to tap into it.
One option is to join an existing boutique consulting firm. Another is to start a consulting firm of their own. There are pros and cons for both.
But the online consulting marketplace is providing benefits to rival both of these options, and freelance platforms may be worth considering.
What are Boutique Consulting Firms?
Very large global projects are generally taken up by: the Big Three (McKinsey, Bain and the Boston Consulting Group), the Big Four (the consulting arms of the accounting firms Deloitte, PWC, KPMG and EY), and other Tier 2 consulting firms (like Accenture, Oliver Wyman, Kearney, and LEK).
Boutique Firms are smaller, localized, and specialist firms. Their focus is on high quality within niche markets, often with elite clients. They may limit themselves to working in just one or a few related industries, functions, or locations.
​​They perhaps reflect the advice of the author Tom McMakin: "Stick to your segment. Focus is your friend if you want to be known as a dominant and consistent voice in your industry."
Other small to medium-sized firms will target SMEs in local or regional markets. They may be generalists or specialists but do not have the size of the global firms or the elite status of boutiques. They tend to compete on price.
Independent consultants are individual professionals who work on their own rather than in a firm. They usually work on smaller projects and with local SMEs.
"Stick to your segment. Focus is your friend if You want to be known as a dominant and consistent voice in your industry." - Tom McMakin, author of How Clients Buy
The Pros and Cons of Working in Boutique Consulting Firms
As for anything, there are pros and cons to working in boutique firms.
The Benefits of Working for Boutique Consulting Firms
Boutique firms may be small, but they offer significant benefits.
They often pay nearly as well as the top firms.
There is prestige attached to working with a firm regarded as elite and providing high-quality work. This opens many doors to consultants after they exit.
Consultants acquire in-depth skills in specialist fields.
Smaller firms tend to be more flexible and innovative than larger ones.
However, the most important benefit may be that individual consultants do not have to spend so much of their time networking and marketing their skills.
The Cons Of Working For Boutique Firms
Boutique firms may not have the long hours, time away from home, or the pressures and stresses of the top firms. However, a significant drawback may be their specialization. A consultant coming from one of these firms could have very narrow experience and expertise.
The Pros and Cons of Starting Your Own Boutique Consulting Firm
There are drawbacks, but also some distinct advantages to setting up a firm of your own.
The Benefits Of Your Own Boutique Firm
These are some benefits to consider:
Having a Niche
If you have specialized skills in a field with wide demand, and others with similar skills are willing to join you, it makes sense to get started together.
If you start a consulting firm where the demand for your skills is high and you might already have a business network, this is a benefit.
Referral Marketing
If you consistently deliver quality work and go the extra mile for every client, you will build up a reputation as an elite firm.
As a result,
Your clients will tend to refer you to their friends
You will attract higher caliber consultants to work with you
You can increase your fees
Combining Certifications, Licenses, And Expertise
Some fields require certifications or licenses. The same goes for the use of specific software and proprietary tools.
Not everyone in a consulting firm must have all the qualifications, but you can leverage the certifications and licenses of consultants in your team. And, of course, you can also leverage the different sets of expertise that they bring.
This allows you to undertake work that you might not have been able to do on your own.
Working From Home
WFH has become much more prevalent now, but it has always been an option for small consulting businesses.
I have used this model to run my boutique firm for over twenty years. Consultants and administrative staff have worked from home offices, and we've set up meetings with clients at their premises, in coffee shops, and, where necessary, in short-term rental offices.
We have also kept a small core team of consultants and brought in freelancers for specific projects.
Zoom, Teams, Slack, and other communication platforms have made this easier than ever.
The benefit of not having big offices is not just cost-saving. It is incredible how much time you waste keeping an office running.
Defining The Value Proposition
Business value goes beyond the income you can generate in your firm. You might have other values that are important to you – for example, having work-life balance, community involvement, or environmental responsibility.
If you start a consulting firm, you can decide how to meet these needs.
The Cons Of Your Own Boutique Firm
Networking and marketing are necessary for any consultant. But when you start a consulting firm, you take on the responsibility to find enough work to cover the bills and salaries of others. As a result, you might not be able to pay yourself.
You will also not have the luxury of a big firm paying for your ongoing professional development and mentorship.
You might find yourself doing less consulting and more supervision and administration.
A Different Consulting Option: The Online Consulting Marketplace
The online consulting marketplace is disrupting all previous consulting models.
Online platforms provide the benefits associated with both established and new boutique firms, and even with the major consulting companies:
Ongoing work
A wide variety of projects, not limited by geographic location
Guaranteed payments
Administration and marketing being undertaken on your behalf
Time freedom to work when you want and on the projects you choose
The chance to collaborate with other freelancers on joint projects
Perhaps some of the better online platforms may be considered the modern version of boutique consulting firms?
Options Available for Consultants
Whether you start a consulting firm or join an established boutique firm, there will be pros and cons.
A new option provided by online consulting platforms may be worth considering. These platforms offer independence and a degree of job security, with access to a worldwide market of projects.
They combine the benefits of starting a firm and joining an existing one.
Consultport is an online specialist consulting platform.
They will match clients to consultants and take over all the administration, payment, and quality control responsibilities. Contact them to find out if you qualify to be registered on their platform.
Share This Story, Choose Your Platform!