How to Market Your Consulting Business Effectively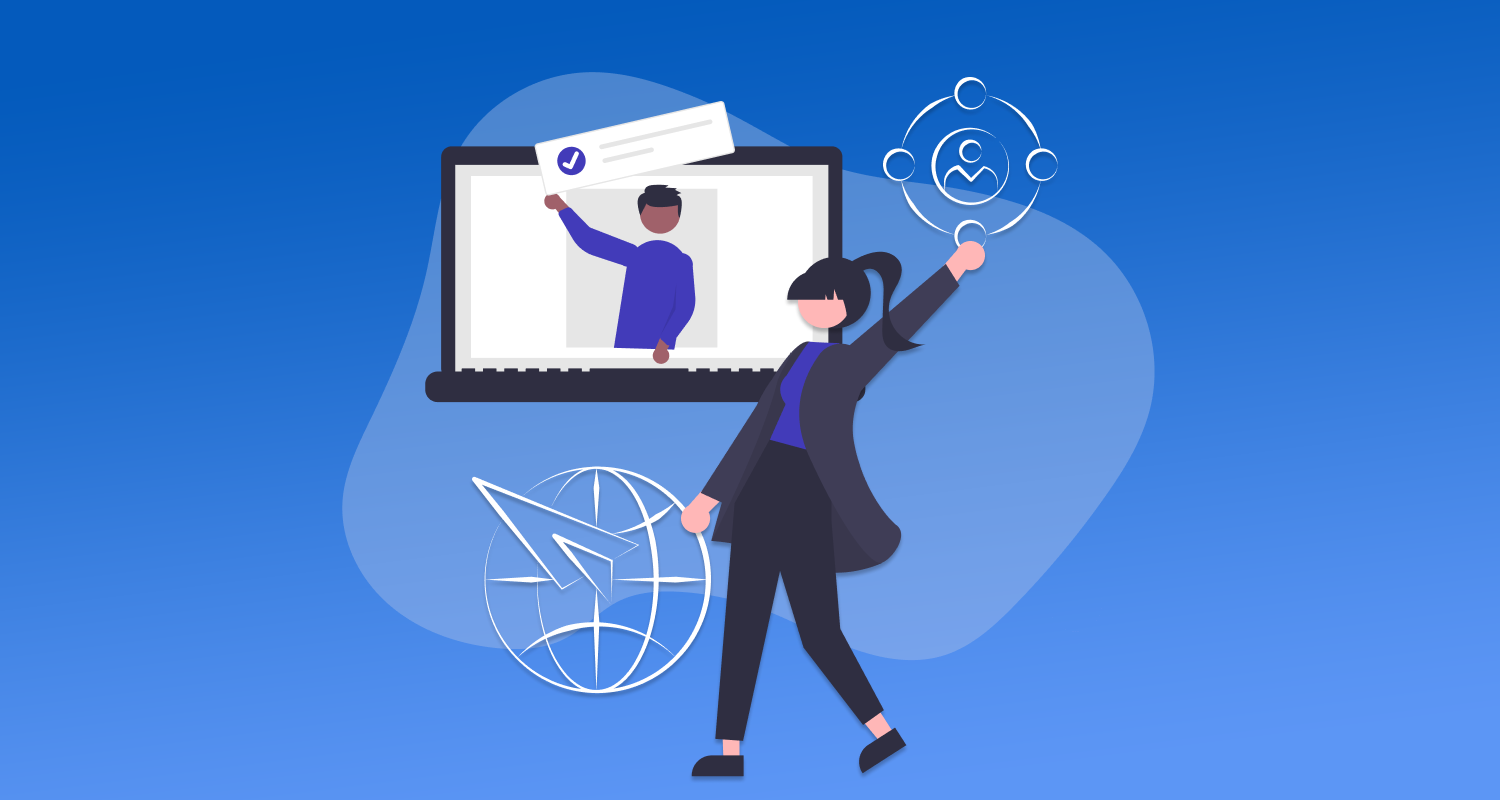 If you are considering independent consulting work, the first question you'll be asking yourself is, "How to market my business?" No matter how good your consulting skills are, no one will get to use them unless you know how to market your business effectively.
There is no shortage of work for consultants. The Berkshire Hathaway company BusinessWire reported in March 2021 that the compound annual growth rate (CAGR) of the global management consulting market was expected to be 9.2% between 2020 and 2021. It reached a value of $895 billion. Western Europe accounted for 45% of the market in 2020, with North America in second place at 29%. Demand for consulting series is being driven by growth in internet services, automation of consulting processes, and developments in data security.
The question is whether you are capitalizing on this growth and opportunity. Do potential clients know about you and can they find you? Knowing how to market your business is a critical first step.
How To Market Your Consulting Business
Michael Gerber, the author of E-Myth Revisited, advises entrepreneurs to work "on" their businesses, not just "in" them. This means that you cannot just be focused on delivery to clients. You must also give attention to growing your business, finding new clients, and standing out from the competition. The conventional wisdom is that you should spend 50% of your time in marketing.
Marketing is about sales – you are trying to find buyers for your services. It starts with understanding the marketplace and clearly defining how your service will solve a problem or meet the needs of a potential client. It includes pricing – what you will charge, balanced by how much a client is willing to pay.Marketing also involves an understanding of marketing techniques. This might comprise content marketing, social media and email marketing, referrals, promotions, sponsorship of events, loyalty programs, and the like.
Having a marketing strategy typically involves four steps:
Building awareness:

This is about identifying the profile of the people you want to attract and making them aware of your brand.

Creating interest:

It is necessary to make people interested in what you have to offer and differentiating yourself from the competition.

Creating demand:

Here, you are trying to make an emotional connection, where people see the benefit in what you are offering.

Move to action:

Make it easy for potential clients to engage with you, your product, and your service.
You must ensure that you have a sales pipeline of prospective clients being moved from introduction to close to have an ongoing stream of work. Moreover, Analyze your sales funnel. The conversion rates of prospects moving through the sales pipeline, to tighten up your proposals and polish your relationship skills where necessary.
"It used to be that the big ate the small. Now the fast eat the slow."
How To Market A Small Business
I read this quote many years ago, and it changed my consulting career. In fact, I added it to my business card and into every proposal I wrote: "It used to be that the big ate the small. Now, the fast eat the slow."
You can make the mistake of thinking that you should target small businesses because you have a small business (probably just you!). The problem with this is that you will limit your income and forever be chasing new clients. If you target bigger clients, deliver good service, and develop good customer relationships, you are more likely to have repeat business – and you can charge more too. The truth is that, in the gig economy, size and geographic location often do not matter. Your ability to respond quickly to client needs sets you apart from the often-ponderous processes of large consulting firms. When you write proposals, this becomes a significant selling point.
The opportunities for small businesses have never been better. Research shows that small, niche consulting enterprises are growing more than medium to large firms. This is partly because companies are looking for more specialist offerings and more intimate client-consultant relationships and partly because they are breaking down needs into niche areas and looking for consultants with specific experience. In addition, as the world becomes digitalized, smaller and family-owned businesses are also turning to independent consultants for help.
This is good news for freelance or independent consultants and is leading to a revolution in how they are perceived and utilized.
How To Market Business Online
You can choose to do it alone and set up an independent consulting website. This will mean developing a content strategy, setting up social media channels, and building a community. The name of the game today is about creating a space where people can talk to you and each other. This can be via YouTube, Facebook and LinkedIn groups, face-to-face meetings, or webinars.
An essential part of any business marketing strategy is honest client feedback and the referrals that result from it. Learning to ask for written feedback from clients is a skill on its own, and it can significantly contribute to your brand.
Content Marketing
Providing high-quality content has become a vital element of developing credibility. This could be a blog, case studies, or a record of personal learnings. Podcasts and videos are increasingly popular. The percentage of adults in the USA who said they'd listened to a podcast in the past month has tripled over the past decade to 37%.
Video Marketing
Video marketing is very effective. Research undertaken by Wyzowl in December 2020 showed the following responses from those who had used video to market or explain their products:
83%: Video has increased the average time that visitors spend on their websites
94%: It helped increase user understanding of their product or service
84%: Video helped to generate leads
From the customer perspective, the research showed that 69% said they'd prefer to watch a short video, compared to 18% wanting a text-based article and 2% wanting a sales call or demo. People are also twice as likely to share video content with others than any other type of content.
Interestingly, webinars were the video success story of 2020, with 62% of marketers saying they used them in 2020 (up from 46% the year before) – and 91% of those who used them saying they were effective.
Creating videos has become easier and more affordable. There are multiple "how-to" sites, editing tools, and even free technologies to assist. Here are some of the basic rules to remember:
Clearly explain (or demonstrate) your service and why it will benefit the client.
Have a series of short videos explaining different aspects of your offering rather than one long one.
Create a professional look and feel. This includes correct lighting and backgrounds, digital cameras or smartphones that provide crisp images and high definition, tripods to eliminate shakiness, and software editing tools (e.g., Mac has iMovie and Microsoft has Video Editor).
You can read a bit more about the techniques of online marketing in a previous article, https://consultport.com/for-consultants/4-growth-hacks-that-mckinsey-and-bcg-consultants-use/ It covers growth metrics, developing customer personas, content marketing, and lead magnets.
The Online Consulting Marketplace
Today, it's not necessary for freelance consultants to go it alone. The online consulting marketplace has dramatically changed the prospects for independent consulting work. It has also changed the way clients think about their employees and their hiring practices. Liquid workforces, combining full-time, part-time, freelance, and remote workers, have become commonplace.
Some of the better-known platforms include Upwork, Fiverr, and Freelancer, which report millions of users and jobs posted.
However, smaller organizations, such as Consultport, also provide platforms where independent consultants can find great opportunities with desirable clients, and clients can immediately tap into a global workforce of highly skilled talent.
The service has moved way beyond the old-style employment agency, matching job seekers to open positions at companies. The focus is on matching consultants with the projects that will make the best use of their skills. Simultaneously, clients are provided with shortlists of the most appropriate consultants for their projects, all of them pre-vetted, so removing any guesswork about what skills they have.
These platforms provide enormous benefits for independent consultants. From a sales perspective, you are much more likely to be "found" by a client. The platforms do the marketing, provide the SEO tools and social media channels, and pay for professional blog posts. Your details are profiled as part of a larger group of experts. The platform will showcase your previous project successes and feedback from your clients. Your sales pipeline is more or less guaranteed.
As a bonus, a platform such as Consultport also handles all the administrative details around setting up contracts, quality control, and payments. This leaves both clients and consultants free to concentrate on their projects.
The New Approach To Effective Marketing Of Your Consulting Business
The conventional wisdom is that independent consultants should spend half their time in marketing. It includes networking, calling potential clients, putting in bids and proposals, maintaining an online presence, and developing a system for attracting and converting clients. This can be a daunting prospect for small business owners.
The good news is that marketing your business has become much simpler and more effective. The growth of online platforms has cut the time and costs of marketing and has made independent consulting work, freelance consulting skills, and small consulting businesses competitive and visible. Clients can easily find you and engage your services. You have a constant pipeline of prospective work and the time to focus on current projects rather than finding new ones.
It sounds like the ultimate win-win solution.
Share This Story, Choose Your Platform!