Still Worth It? An Overview of Freelance Consulting in 2023
Published:
November 13, 2022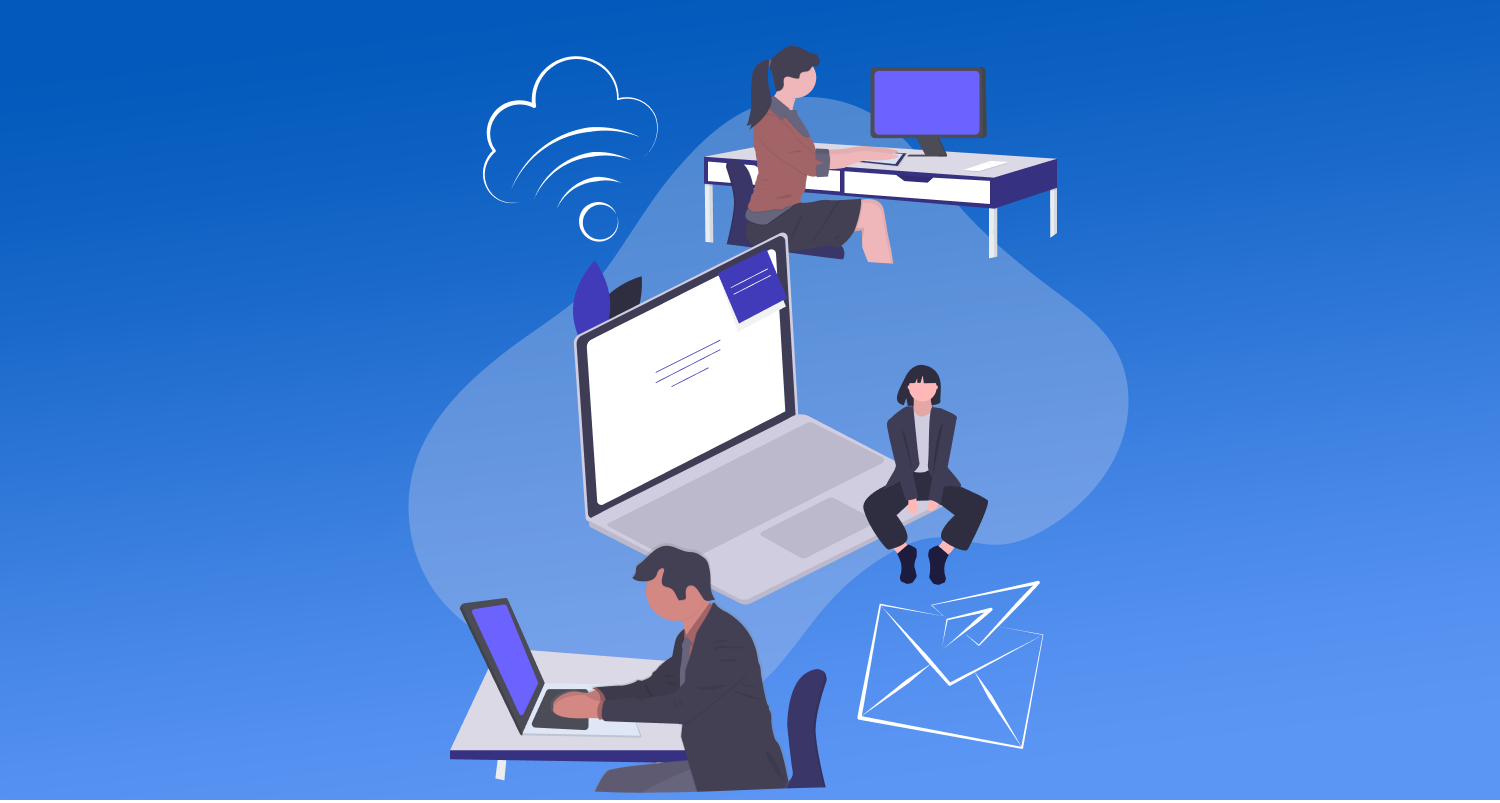 Who would have thought 20 years ago that freelancing could be a real career choice? People were still working from offices. They'd sit all day in their boring cubicles and spend hours in traffic during the commute. Life truly was different back then.
Fast forward to 2020. An event that has never before occurred in the history of mankind actually happened. The pandemic put the entire world in lockdown within a couple of months. Even though we're slowly emerging from this godforsaken event, the market has changed significantly because of it.
So, how has the market changed? Well, firstly, when employees had no choice left, a lot of them turned to freelancing. And secondly, because businesses had to find a way to stay afloat, they even considered flexible working arrangements. Meaning that the stage is now set. Both professionals and businesses are now used to the term 'freelancer'. It's no longer something that people won't take seriously. It's here. It's acceptable. It's the norm.
In this article, we'll focus on freelancing from a consulting industry perspective. You'll learn why freelancing is on the rise and how much it'll increase in the future. Also, we'll discuss the top 5 sectors in freelance consulting.
Why Freelancing Is Getting More Popular
Before we get into the market trends in freelance consulting, let's understand the trends in freelancing in general. According to Statista, the number of freelancers in the US in 2017 was 57.3 million. And in 2022, this jumped to a whopping 70.4 million. Experts also predict that by 2028, there will be 90.1 million freelancers in America alone. For reference purposes, you should know that the total US population is around 330 million. Now, imagine almost a third of the population working as freelancers!
The trend is similar for the rest of the western world, too. The lockdowns have given new career ideas to professionals all around the globe. One of the ideas is freelancing—the ability to work on one's own terms (for the most part).
But why are more people riding this bandwagon? Are there any particular reasons behind the rise in freelancing? Indeed, there are! Let's discuss some top reasons why professionals, including consultants, are choosing to become freelancers. 
Flexibility:

The year 2020 has taught many of us one very important aspect of life: You don't necessarily need to be in the office to make money. That's why people are choosing flexible work settings to have more free time and pursue side projects. Before the pandemic, this may have been unthinkable. 

High income:

Let's be frank, you can make a lot of money as a freelancer. Needless to say, you will have to put in the work and produce results. Let's dig deeper. You see, as an employee, one's income is capped. For instance, you may only make $5000 a month. But as a freelancer, there is no limit. You could increase your income if you play your cards right. 

Control: Have you read the news recently? Thousands of employees have been laid off by big tech companies. For instance, Twitter sacked thousands by sending an email! As you can imagine, these types of events lay a huge insecurity in people's minds. So, they tend to choose a career in which they have more control. Freelancing, of course, offers people superior control over their careers. 
Now, you may be wondering: Why are consultants leaving big firms to pursue freelancing? So far in this article, we have only discussed freelancers in general. But if you want to learn why consultants in particular are leaving corporate life behind, here's an article for you: Why the Number of Independent Consultants Is on the Rise
KEY TAKEAWAYS
The number of freelancers in the US jumped to 70.4 million in 2022 and is expected to reach 90.1 million by 2028.
Part of the reason behind this surge is the pandemic and new working arrangements that followed.
Professionals are choosing to freelance for flexibility and more control over their income and career.
Due to the effects of the pandemic, certain industries may be more lucrative for freelance consultants. These are private equity, insurance, healthcare, tech, and retail.
Freelance consulting platforms make finding new short-term projects a heck of a lot easier. Freelance consultants should reach out to these platforms to find new clients.
5 Best Sectors for Freelance Consultants Post Pandemic
If you have read this article so far, it may be clear to you that freelancing is indeed a viable career option. However, are there any particular sectors in which freelance consultants can make big bucks? Let's find out some trends in the market that are relevant to consulting. 
1. Private equity
According to
Bain & Co.
, private equity did exceptionally well during the pandemic. In their own words, there was "a historic surge in dealmaking and exits". Private equity funds routinely look for bright brains to help improve their business. If you have experience working as a consultant in big firms like McKinsey, BCG, or Bain, PE firms may want to hear from you. The same goes for the venture capital sector. A consultant's strategy skills along with business know-how can help new startups raise funds. 
2. Healthcare
Oh, boy! This decade began with a massive boom in the healthcare industry. Everything from vaccines to immunity-boosting vitamin pills was sold like never before. Imagine a product whose consumers are all adults on the planet. Due to this boost in demand, the healthcare sector needed consultants for business advice, operational strategy, and problem-solving. 
Even in a relatively smaller country like the UK, the market size for healthcare consultants is
£715 million
. When it comes to trends in freelance consulting, it's fair to predict that the demand in the healthcare industry could rise further. 
3. Insurance
If somebody had told us in 2019 what 2020 was going to look like, we'd have bought more insurance plans. The uncertainty, the chaos, and the fear that was experienced reminded us of a science fiction movie. Needless to say, insurance companies were affected tremendously. Now more than ever, the insurance sector needs advice on how to strategically sustain its business. Whether you're an MBB consultant or a freelancer, the insurance sector is likely to be profitable for you. This is also one of those trends in freelance consulting that was directly related to the pandemic. 
But do these insurance companies have money to spend on freelance consultants? Well, insurance companies made billions during the pandemic. For instance, in 2021, the French insurance company
Axa
had a premium written of €100 billion. So yes, if you can provide high-quality, life-changing recommendations to them, then there's a lot of money to be made here. 
4. Tech
This one is a no-brainer. Of course, tech is on the rise since the advent of the internet. But if we talk about trends in freelance consulting, there may be certain areas within tech that consultants should look for. These include cloud computing, Agile, cybersecurity, e-commerce, digital transformation, IT architecture, data & analytics, and artificial intelligence. 
But there's one more aspect of technology consulting that you should know. You see, just business acumen and consulting skills won't do the trick in tech. You may also have to upskill yourself and learn more about tech in general. But, given the future prospects of this industry, it's safe to assume that upskilling yourself will be worth it. 
5. Retail 
Although no official source has declared it, the worst part of the pandemic seems to be over. Mask mandates are gone from most places. Furthermore, people are starting to travel internationally once again. And most importantly, retail stores are opening up. This is why retail giants will need advice from expert consultants. 
As a freelance consultant, you could help retail companies with strategy, organizational structure, operations, marketing, supply chain, logistics, merchandising, analytics, and much more. In particular, freelance consultants should focus on the apparel, FMCG, restaurant, and luxury goods industries.
How to Start Your Freelance Consulting Journey
If you've read this article so far, you should already know that freelance consulting is here to stay. All the trends in freelance consulting that we discussed earlier signify how lucrative this industry is likely to be. But even though there's demand for freelance consultants, it's not always easy to find high-paying clients and exciting projects. So, how to have a successful career in consulting as a freelancer?
Your first step should be to reach out to your consultant network. Your colleagues, seniors, clients, or whoever can connect you with potential clients. This, however, can be a lengthy and stressful process. Meaning that there's no guarantee that you'll find clients almost instantly.
A faster and more efficient way to find freelance consulting clients is to sign up with an online consulting platform. Businesses that are already at the buying stage approach these platforms to find freelance consultants. For instance, if you're a freelance strategy consultant, an online consulting platform can introduce you to clients who are looking for one. This means that you no longer have to look for freelance work—instead, the projects will come to you.
In conclusion
Here at
Consultport
, we have over 3000 consultants in our talent pool. A majority of our projects are staffed within 48 hours. So, instead of meeting potential clients at a networking event and waiting for months to get them on board, why not get to work within two days? 
So, if you've worked with big consulting firms or digital agencies, we'd like to hear from you. 
Your next freelance project could be a few clicks away. 
Get in touch now.
Share This Story, Choose Your Platform!