Case Study | Interim COO: Operational Excellence for IT Service Provider
The client, a major IT services company in the UK, was suffering from inconsistent project delivery timelines and a lack of effective communication across departments.
To tackle the challenge, the client sought an interim COO with strong operational expertise and a hands-on mentality to translate strategies into impactful initiatives.
Role of Consultport

Consultport proposed 4 strong candidates within 48 hours. The client interviewed 3 candidates and selected an ex-COO with 12-years experience in the tech sector. The interim COO started working with the client team a week after the initial request.
The interim COO evaluated current project workflows, assessed internal communication channels and identified opportunities to streamline processes.
The interim COO implemented a standardized project management framework, emphasizing streamlined communication channels, standardized workflows, and clear accountability measures. In addition, workshops and training sessions were set up for the employees to ensure clear understanding of the new framework.
To enable cross-functional collaboration, the interim COO introduced a centralized online portal where teams could share project updates and documents. Regular meetings were also held on the portal to allow knowledge exchange. 
Boosted Operational Efficiency
The project management framework enabled better planning and resource allocation, leading to a 10% reduction in project lead time.
The centralized portal streamlined communication, facilitated collaboration, and enhanced visibility into project statuses, contributing to effective decision-making and project delivery.
Overall, the initiatives proposed by the interim COO increased operational efficiency, enhanced customer satisfaction and secured a stronger competitive position for the client in the UK IT services market.
Reduced Project
Lead Time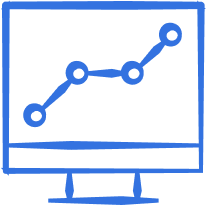 Boosted
Operation Efficiency

The guidance and expertise of the interim COO was instrumental to the growth and efficiency gains of our company.
CEO of the IT Service Provider
Check out our blog articles
"*" indicates required fields