Case Study |
PMI Support for
PE Portfolio Company
INDUSTRY
Financial Services /
Private Equity
Ensure smooth PMI post M&A
The client, a mid-market PE firm, was closing an M&A deal for one of its portfolio companies to acquire a target company based in Austria. 
As a result, the client required specialized expertise in post-merger integration (PMI) to ensure smooth transition of the target company into its portfolio company. To address this, the client engaged the services of a PMI consultant with extensive experiences in transaction advisory.
"The commitment to PMI wasn't just about short-term gains; it was to create a stronger, more competitive entity that would thrive in the future." — PE Firm Investment Partner 
Role of Consultport

Consultport proposed 3 consultant profiles within 24 hours. The client interviewed 2 candidates and selected an ex-PwC senior consultant with strong finance background and hands-on experiences from prior PMI projects. The consultant joined the client's team within 72 hours of the initial request.
Integration Strategy Development
The consultant conducted a thorough analysis of the portfolio company's current operations. Utilizing sensitivity analysis and financial modelling techniques, the consultant assessed the financial impact of the integration by looking into cost savings, revenue enhancements, and potential risks.
Collaborating closely with the client and portfolio company leadership, the consultant identified potential synergies across functions and developed a comprehensive integration strategy that aligned with the client's objectives.
Based on the outlined strategy, the consultant designed a well-rounded PMI roadmap with specific milestones, timelines, and responsible parties. For instance, a detailed project plan was developed to allow efficient resource allocation at each phase of the integration. In addition, the roadmap placed emphasis on process alignment across different functions, proposing initiatives to smoothly integrate systems and work flows. The roadmap also included a risk management plan, identifying potential risks and developing mitigation strategies to address them. 
"The PMI roadmap had bigger ambitions than mere alignment. We wanted to lay the foundation for enhanced company performance after the merger." — PMI Consultant
The well-crafted PMI Roadmap was met with enthusiastic reception from the client and the portfolio company. After closing the M&A deal, the client began implementing several integration activities and had seen promising results in improving financial and operational performance for the portfolio company.
Comprehensive
Integration Strategy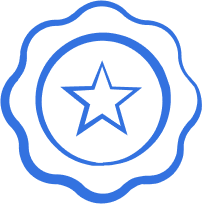 The PMI consultant's contributions were invaluable in ensuring the long-term success of our portfolio company.
Investment Partner of mid-market PE Firm
Check out our blog articles
"*" indicates required fields