Case Study | Optimizing B2B Sales Strategy for CRM Provider
INDUSTRY
Tech /
Information Services
Sales Strategy Optimization
The client, a fast-growing CRM provider, recognized the need to optimize their sales strategy to efficiently bring in qualified leads and boost sales. 
"It's not just about streamlining processes; it's about enabling B2B buyers to make critical purchase decisions with ease." — Chief Sales Officer
The client sought the expertise of a sales strategy consultant to analyze existing processes and identify areas for improvement.
Role of Consultport

Consultport proposed 3 strong candidates within 24 hours. The client interviewed 2 candidates and selected a former Senior Consultant at McKinsey with hands-on experiences designing and implementing sales strategies for SaaS companies. The consultant started working with the client team 72 hours after the initial request.

Current Strategy Assessment
The consultant began by conducting a comprehensive market analysis to identify high-potential customer segments. She also assessed customer touchpoints to identify pain points of the current buyer journey.
The consultant then developed distinct buyer personas representing the platform's target audience. 
"Each buyer persona is a unique storyline that shapes our sales approach. It allows us to walk in the shoes of the buyers and anticipate their needs before they arise." — Sales Strategy Consultant
Based on the analysis, the consultant formulated a tailored B2B sales strategy to highlight the value proposition and boost market penetration.
The proposed solutions involved implementing strategic initiatives to improve lead nurturing, establishing clear sales processes, and providing sales team training. 
Based on distinct buyer personas, the consultant developed customized messaging templates. To further improve the buyer journey, the consultant recommended implementing a user-friendly online platform with intuitive navigation, ensuring a seamless and enjoyable experience from initial engagement to purchase, ultimately fostering stronger customer relationships.
The consultant also ran several training sessions for the client's sales teams to ensure full understanding of the new sales strategy and consultative selling techniques.
The implementation of the refined sales strategy led to notable results, including improved conversion rate, increased revenue growth, and reduced customer churn.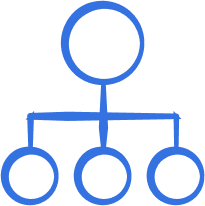 By staffing a freelance sales consultant through Consultport, we could enjoy external expertise that were previously unavailable to us. It is truly a cost-efficient way to grow the business.
Chief Sales Officer of the CRM Provider
Check out our blog articles
"*" indicates required fields