Case Study | Project Management
for Industrial Manufacturer
Refine Project Management Workflows
The client, a leading German industrial manufacturer, sought a project manager to refine the workflows of the Lifecycle Management Platform.
Role of Consultport

Consultport proposed 2 candidates within 24 hours. The client interviewed both candidates and selected a former consultant at Roland Berger with a specialization in PMO consulting and prior experiences working in several large German manufacturing companies. The project manager started working with the client 48 hours after the initial request.
The project manager conducted process analysis to assess existing practices for project planning, resource allocation and risk assessment. He also performed stakeholder mapping to gain insights into roles and expectations of key stakeholders. Through the assessment, the project manager identified gaps in the current project management practices.
Improving Project Management Structure
The project manager proposed a refined project management structure with distinct workflows, clearly outlining goals and responsibilities for global and regional teams. Responsible for leading four agile teams, the project manager ensured regular exchange between business and IT teams to align priorities and tasks. 
The project manager also developed clear guidelines for selecting project steering committees and designed standardized communication practices to enable efficient collaboration between key stakeholders. In addition, internal workshops were held to educate team members on the new project management practices.
Optimized Project Management
With the refined project management practices, the client enjoyed streamlined workflows, improved resource allocation and enhanced stakeholder engagement, resulting in on-time project delivery.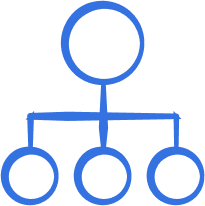 Refined Project
Management Structure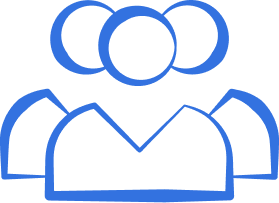 Enhanced
Stakeholder Engagement

It was a pleasure collaborating with the project manager. His project management approach was invaluable in meeting our project goals and timelines.
Head of Digital Platforms of Industrial Manufacturer
Check out our blog articles
"*" indicates required fields