Case Study | Crafting Growth Strategy for EdTech Scale-Up
Strategy Development to Sustain Growth
The client, an EdTech scale-up, sought the support of a growth strategy consultant to fine-tune their strategy to achieve continued growth and stay ahead of industry trends. The consultant would review the client's current business, define new strategies and prepare a presentation to the board.
"We wanted to shape the future of EdTech, not just react to it, and stagnation was not an option for us." — Scale-Up CEO
Role of Consultport

Consultport proposed 3 strong consultants within 48 hours. The client interviewed all candidates and selected a former Senior Consultant at Accenture with rich project experience developing growth strategies for startups and scale-ups. The consultant started working with the client 5 days after the initial request.
Comprehensive Strategy Review
The consultant began by conducting SWOT and PESTEL analysis to benchmark internal performance against industry leaders and evaluate potential impact of macro-environmental factors. The consultant also performed a risk assessment to evaluate potential risks faced by the client.
In a series of collaborative working sessions, the consultant and the leadership team developed a revised strategy and created tailored initiatives that would fulfill short-term goals and align with long term success. 
From market expansion to product innovation and risk mitigation, the consultant proposed convincing arguments for each initiative and concrete steps for implementation. All the insights were later documented and presented to the board in a comprehensive strategic roadmap. Finally, to ensure clear communication during the board meeting, the consultant designed a concise and visually-appealing presentation. 
"Our solution wasn't just about adapting to change; it's about leading change. The initiatives were designed to position the company to be a leader and innovator in the sector." — Growth Strategy Consultant
The strategic roadmap received enthusiastic endorsements from the board members. With a well-defined strategy and several innovative initiatives ready for implementation, the client positions itself not just as a participant in the EdTech industry, but as a proactive leader shaping its trajectory.
Well-rounded
Strategy Review
Comprehensive
Strategic Roadmap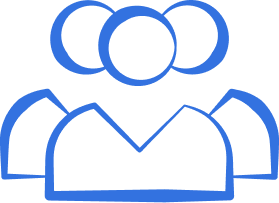 Board Member
Endorsements

The results of the engagement far exceeded our expectations. We learned a lot from the consultant in terms of strategic mindset.
Check out our blog articles
"*" indicates required fields