Case Study |
HR Consulting: Boosting Employee Engagement
for Cosmetics
The client, a French cosmetics company, had been experiencing low employee engagement for an extended period. As the company continued to expand, ensuring consistent cultural alignment remained challenging. With the absence of structured engagement initiatives, employees were disconnected and unaware of the company's values. In addition, the hybrid working environment further hindered the development of a strong sense of belonging.
"The lack of enthusiasm from the employees could be felt within the organization, which was negatively impacting our brand's vitality." — Head of HR
To solve the challenge, the client sought the assistance of an HR consultant with strong interpersonal skills and hands-on experience improving employee engagement.
Role of Consultport

Consultport proposed 3 top-tier consultants within 24-hours. The client interviewed all 3 candidates and selected a former Senior Consultant at McKinsey with rich experience in HR Consulting. The consultant started working with the client team 72 hours after the initial request.
Defining KPIs for Employee Engagement
The consultant conducted a thorough analysis to understand the current engagement levels, and employee sentiments. Collaborating with the client's HR team, the consultant identified crucial KPIs including Employee Net Promoter Score (eNPS), Employee Referrals, and Employee Turnover.
Well-Rounded Strategic Plan
After identifying crucial KPIs, the consultant proposed a strategic plan with clear initiatives to boost employee engagement.
For instance, the consultant suggested a revamped recruitment path that put more emphasis on culture fit when selecting candidates. To foster employee trust and commitment, the consultant designed individualized trainings to demonstrate willingness to invest in the career development of each employee. Another initiative recommended was hosting regular feedback sessions to allow employees to express thoughts and co-create company culture. Finally, the consultant implemented symbolic actions such as "Team of the Month" and "Values Day" to strengthen employee engagement and awareness of company values.
Reinforced Employee Engagement
The proposed initiatives of the strategic plan were implemented and saw successful results. 
The employees actively utilized the tailored trainings to develop crucial skills, which directly contributed to improved work performance and job satisfaction. Moreover, the employees actively participated in the feedback sessions and started friendly competition to win awards for their respective teams. These initiatives not only ensured alignment to company values but also led to better team collaboration. As a result, the client witnessed a notable boost in crucial KPIs for employer branding, including a 10-point increase in eNPS.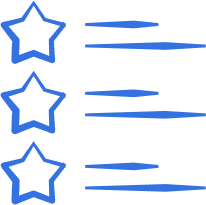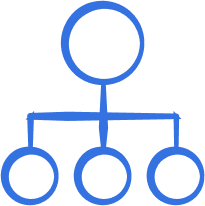 Comprehensive
Strategic Plan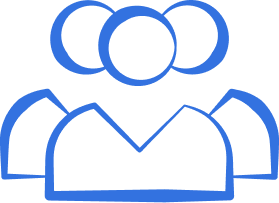 Reinforced
Employee Engagement

The consultant's strategic initiatives transformed our work culture, breathing new life into our team dynamics.
Head of HR of Cosmetics Company
Check out our blog articles
"*" indicates required fields