Case Study | Performing Commercial
Due Diligence for Private Equity
CLIENT
Mid-market
Private Equity
The client, a mid-market PE investor, wanted to conduct commercial due diligence (CDD) on a potential acquisition target, an Italian furniture retailer. They sought a consultant with prior experience in conducting more than 20 CDDs for PEs and with a strong understanding of the local furniture market.
Role of Consultport

Consultport proposed 3 candidates within 24 hours. The client interviewed 2 candidates and selected a former Bain consultant with extensive CDD experience. The consultant started working with the client team 48 hours after the initial request.

Using secondary sources and conducting industry expert interviews, the consultant gathered preliminary insights about the target company and the industry. The consultant did an in-depth analysis on all commercial aspects of the target company, including market conditions, competitive landscape and customer preferences.

The consultant compiled the findings into a report with detailed analysis on markets, competitors, and customers. The report also addressed several risk factors and proposed mitigation strategies.
The due diligence report was presented to the client and received positive feedback. Thanks to the report, the client gained in-depth understanding of external market conditions and internal operations of the target company. The client decided to move forward with the acquisition – and were in a strong position to negotiate terms and conditions based on the findings of the report.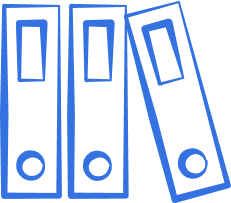 We're happy to have brought in the consultant who provided crucial insights to support our acquisition.
Investing Partner of mid-market PE
Check out our blog articles
"*" indicates required fields