The Fundamentals of How to Start Freelance Consulting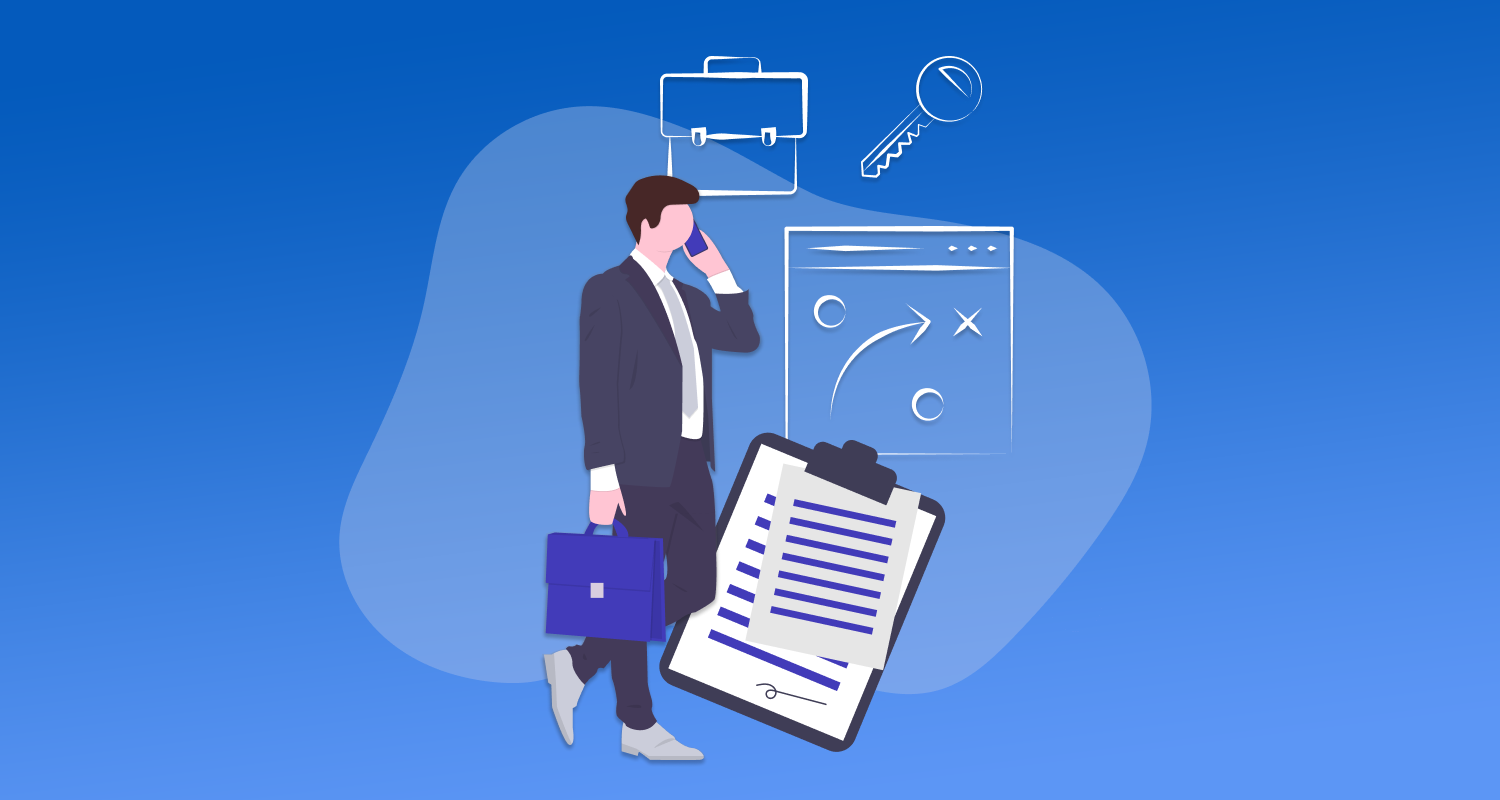 Consulting is one of those industries in which freelancing is not just possible, but it could also be a better choice.
In fact, there are lots of consultants who have left the corporate world and are now working successfully as freelance consultants. They choose their own projects, clients, and location.
So, how to start freelance consulting? And once you have started, how to find freelance consulting work on a consistent basis?
In this article, we'll answer these questions and also discuss some more important points that will help you get started with freelance consulting.
1. Gain Some Consulting Experience by Working for a Firm
If you're a complete beginner who's thinking about becoming a freelance consultant straight after graduation. Then, you better have contacts in influential positions or some case studies to prove your competence. Generally, when companies hire consultants on a freelance basis, it's because those consultants have worked for big firms before, such as McKinsey and BCG.
When you have two to five years of experience as an employed consultant, you'll be in a better position to start your freelance consulting career. When you know how to create proposals, meet deadlines, and solve problems for your employer's clients, you'd also be able to do it as a freelance consultant.
Real-world experience is so crucial to succeed as a freelancer. So, if you were wondering how to start freelance consulting, the answer is: start by working for a company and gain some experience first. You can start freelance consulting once you have learned the basics from an employer.
"Work to become, not to acquire." —Elbert Hubbard
2. Know How to Find Freelance Consulting Work
When you work as a consultant for a company, they will provide projects to you and you will also get a fixed monthly salary. But, when you become a freelance consultant, it's your duty to find new projects. Don't worry, it's not as difficult as it sounds. In fact, usually, you'll only need one or a couple of clients at any given time to make a decent living. But, you can always expand and onboard more clients if you have the capacity.
Now the question is: how to find freelance consulting work consistently? As mentioned before, it's not that hard if you know the right ways of finding new clients. There are several ways of closing new freelance projects, but the easiest way to do so is by getting in touch with a freelance consulting platform. Also known as online consulting platforms, these websites are visited by business owners who are actively looking to hire freelance consultants. So, you don't always have to look for clients because the clients may come looking for you and contact you first—sounds like a win-win.
Here at Consultport, for example, we have over 3500 freelance consultants in our network, 71% of projects are staffed within 48 hours, and our consultants have taken on projects in 53 countries. Companies who need experienced freelance consultants often seek our help and we connect them with suitable freelance consultants from our network. If you want to learn more about how to get into our talent pool and kickstart your freelance consulting career, then this article has all the info you need: How to Make the Most Out of the Consultport Platform
3. Have the Right Consulting Marketing Strategies in Place
As a freelance consultant, you're kind of a small-business owner. And when you run a business, you have to learn marketing. Consulting marketing strategies are similar to those of other industries. Here are some examples:
Content marketing:
These days, this is a very common consulting marketing strategy. A lot of freelance consultants post videos on YouTube and articles on LinkedIn, and some have gathered more than 100,000 followers. Such exposure is very good for one's freelance business. Even if you don't have thousands of followers, positioning yourself as an expert. That is, by posting valuable content which is relevant to consulting is likely to help you in the long run.
Case studies:
Your future clients will want to know what you have achieved in the past as a consultant. That's why having case studies to demonstrate how exactly you solved a previous client's problems are a great way to gain the trust of new clients.
Client testimonials:
Don't stress if you don't have detailed case studies. Client testimonials can do the trick if you don't have proper records of your previous achievements. But, make sure that client testimonials mention what problems you solved, how you solved them, and whether the client wants to work with you again or not. For example, "John is an excellent consultant and I highly recommend him" is not a good testimonial. It needs to be more detailed.
4. Use Growth Hacks to Grow and Sustain Your Freelance Consulting Career
Starting a career as a freelancer is like starting a new business. It takes time to take off, there are periods of dips. There will be times when you may feel like giving up, and when you'll think that working as a freelance consultant is the best career choice ever. You will go through different phases. But, no matter what happens, focus on growth.
Since we're talking about growth, let's discuss some growth hacks that you can use to skyrocket your freelance consulting career. We have already mentioned a few in this article, such as working with online consulting platforms to find new projects and leveraging content marketing to attract more clients. Here are some more growth hacks:
Explore the right niche:

You don't always have to stick to one niche of consulting. For example, if digital transformation consulting is in demand in your location, you should upskill yourself and offer consulting services in the digital niche instead of sticking to your usual one.

Try different locations:

If you are an expert in a particular field, try looking for clients in a location where your expertise is really needed. For instance, New York is a great place to work as a management consultant.

Any other method that fuels growth:

Fortunately, as a consultant, your job is to solve problems—even if they're your own. So, apart from the growth hacks mentioned here, you could try other ways of your choice to find more clients, keep the old ones happy, and build a regular source of income.
We hope that now you know how to start freelance consulting. Also, if you're a management consultant with 2+ years of experience in a big consulting firm and/or if you have experience working in a leading digital company, we'd like to hear from you. Let us help you get started with freelance consulting.
Share This Story, Choose Your Platform!