Consulting 2.0 - The Disruption In Talent Acquisition!
Published:
March 25, 2021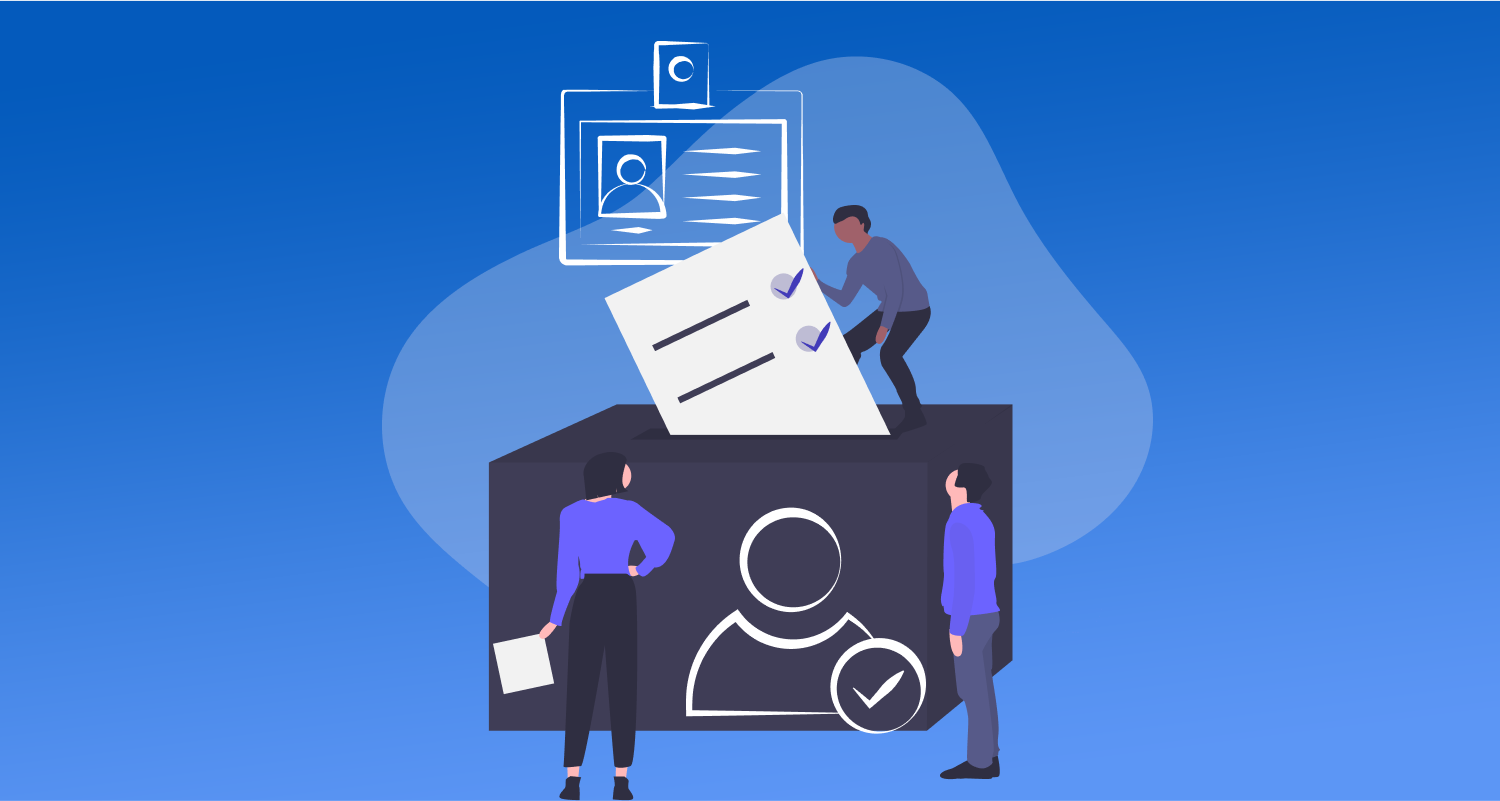 Disruption is not a new phenomenon, it has been happening for centuries. Maybe because constantly upgrading the usual ways of working is hardwired into the human DNA. And it's a good thing - otherwise, we'd still be living in caves. Disruption is also occurring in the consulting industry, and that's the one we're going to talk about now.
The consulting industry has been in place for decades, and businesses already know that consulting talent acquisition is very important to ensure that they have access to bright brains who can help them make the right decisions and avoid blunders.
Successful businesses always hire consultants when needed. However, the way consulting talent is hired is changing rapidly.
Let's discuss what this disruption is and how to make the most out of it.
Consulting Talent Acquisition - How They Used to Do It Back in the Day
The need for seeking expert advice lies within everybody. Even kings and queens had advisors to guide them. But the consulting industry as we know it today didn't even exist until 1926. This was the year in which James McKinsey founded the renowned McKinsey & Company consulting firm - a company that's still in business and generating billions in revenue. Within the next few decades, other successful consulting firms like Bain & Company and Boston Consulting Group emerged. The market had accepted the idea of hiring consultants and consulting talent acquisition became one of the top priorities of many businesses.
However, there was a little problem. Not every company could hire consultants. Sometimes, the price was too high, and sometimes, consulting firms themselves would not take on new clients because of their internal policies, such as focusing on a few cash cows and only onboarding one client from a particular industry. The term 'freelance consultant' was almost unheard of during that era. But things were about to change.
"Innovation is the unrelenting drive to break the status quo and develop anew where few have dared to go." - Steven Jeffes
Online Marketplace Platforms - The Cause of Disruption
As we discussed, in the 20th century, hiring consultants was a luxury that only some businesses could afford. But for the past few years, top consultants have been way more accessible than ever before. The reason behind this is online marketplace platforms.
Also known as freelance consulting platforms or online consulting platforms, they connect companies with top freelance consultants from around the world. The disruption of traditional consulting is happening because of this new concept. Businesses no longer have to wait in line to work with top consulting firms, and they don't need to spend half their budget on consulting either.
However, consulting platforms would be incomplete without top consultants, right? Well, don't worry, the market is filled with the best consultants who have chosen freelance life. And a lot of these consultants have worked with big consultancies or blue-chip companies before. This is what makes consulting talent acquisition very convenient nowadays. Businesses can now work with some of the best consultants in the world without even approaching a top consultancy once.
Benefits of Working With Online Marketplace Platforms
Now you might be wondering, "what makes online marketplace platforms so special?" Well, let's understand what's in it for you as a business owner.
A vast range of skill sets
An online consulting platform can help you find the best consultants for any business-related issue. Whether you need help with marketing, operations, project management , digitalization, or human resources, there's a consultant out there on a freelance platform who can guide you.
Convenience
You can skip the big corporation bureaucracy and have more control over the situation. If you're a small to medium-sized business, working with a top consultant who is a freelancer can be way more convenient than working with a top consultant from a big consulting firm. You and the consultant get things done in a more streamlined way if tasks don't have to go through multiple levels of approval (like they have to in big firms).
Affordable price
Generally, hiring a freelance consultant from an online consulting platform is a very cost-effective option. But a cheaper price tag doesn't mean cheap service. In fact, when you hire freelance consultants who have worked with top consulting firms, you'll get the same quality of service because it's the same people who would work with you if you went the traditional route. It's just that now you can take advantage of the disruption of traditional consulting and hire highly experienced freelance consultants for an affordable price without getting big corporations involved in the process.
Qualities You Should Look for in an Online Consulting Platform
You must understand that not all online consulting platforms are the same. Before you try to hire freelance consultants from one of such platforms, you should do a little background check on the platform itself.
Here are some things you should look for:
Client testimonials:
What are other businesses saying about the consulting platform? Are they happy with their service? What was their problem, and how did the consulting platform help them solve it? All these answers will help you understand whether you're sailing in the right direction or not.
Quality of consultants:
This is the most important aspect of consulting talent acquisition. Disruption of traditional consulting doesn't mean you should hire anyone who claims to be a consultant. You should only hire top consultants even if they're freelancers. For example, here at Consultport, almost all the consultants in our talent pool have worked with top consulting firms and/or blue-chip companies for at least a couple of years. When you choose us as your online consulting platform, we'll make sure that you only have to speak to the best consultants.
Ease of hiring consultants:
Running a business is no walk in the park. The last thing you want is getting involved in a complicated process to hire a consultant. Here's what an easy process looks like:
#1: Have a confidential chat with an online consulting platform's team and tell them your requirements.
#2: They will send profiles of qualified and experienced consultants for you to choose from.
#3: You interview and hire the consultant you like the most and commence the project.
So simple, isn't it? Well, that's our process. If you like it, feel free to get in touch, and we'll love to help you find the right consultant.
And if you don't need a consultant right now, you can subscribe to our blog to receive the latest updates and insights from the disruption of traditional consulting.
Share This Story, Choose Your Platform!